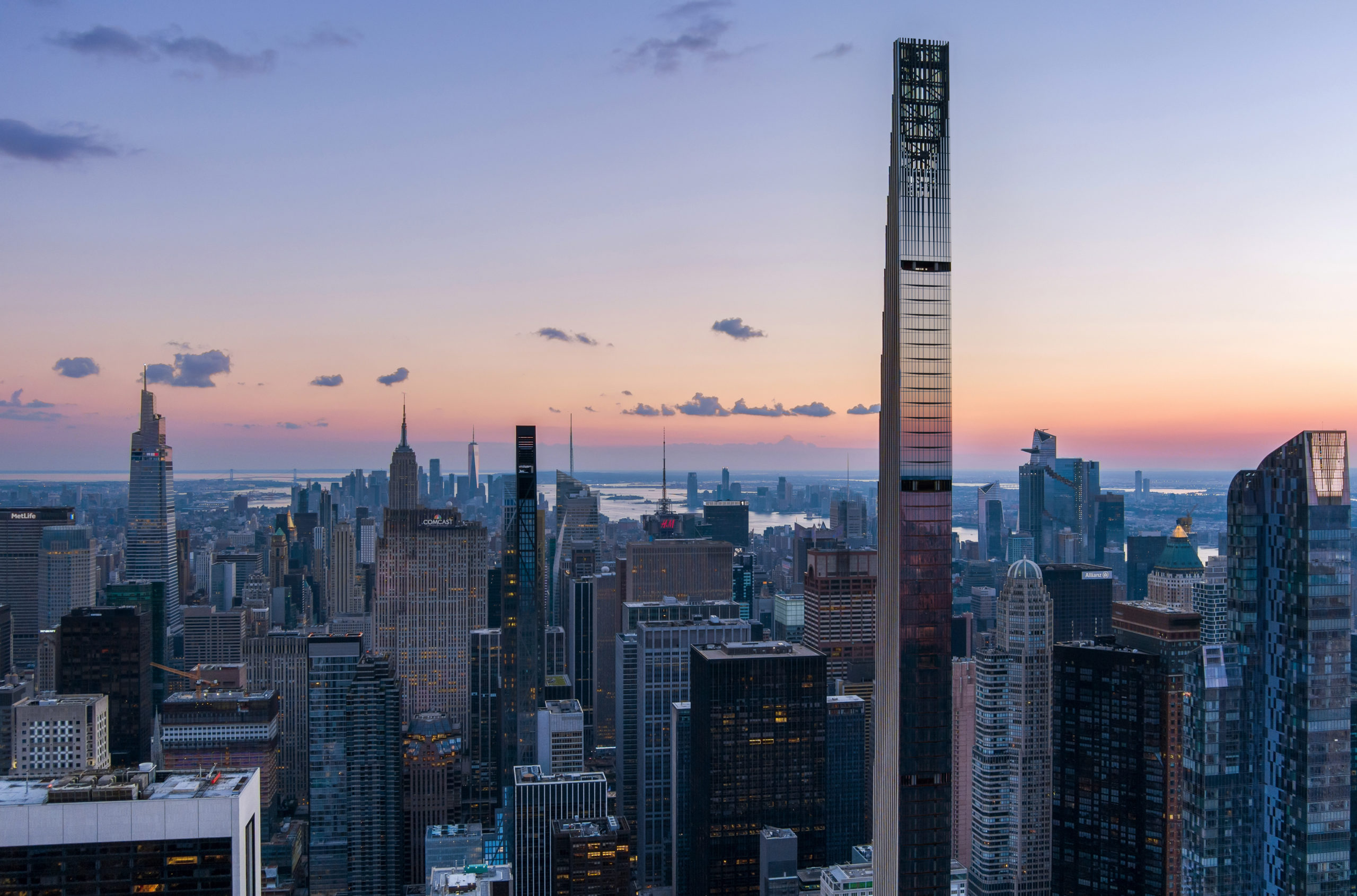 World's thinnest skyscraper completed in New York
The skinning of the world's skinniest skyscraper – New York's luxury apartment tower at 111 West 57th Street – is complete and residents can now move in, a development spokesperson said. GCR.
Designed by New York-based SHoP architects, the 1,428-foot-tall (435 m) tower has a 24:1 aspect ratio and contains 572,000 square feet of floor space.
The second-tallest residential building in the Western Hemisphere, its 91 stories were completed on behalf of developers JDS Development Group, Property Markets Group and Spruce Capital Partners.
The project incorporates the historic landmark Steinway Hall, home to the Steinway & Sons piano company, designed by Warren and Wetmore.
111 West 57th Street contains 60 residence halls, 14 at Steinway Hall and 46 full-floor and duplex residence halls in the tower.
Using some of the strongest concrete in the world, with a rating of 14,000 pounds per square inch, the tower is reinforced with 5.5 million feet of rebar.
A structural core provides the widest possible floor plates, with a ceiling height of 14 feet.
A large mechanical penthouse houses an 800-ton tuned mass damper to minimize movement and vibration within the tower.
The east and west facades are clad in terracotta panels with 22 different sets of contours to create a mixture of shadow and light.