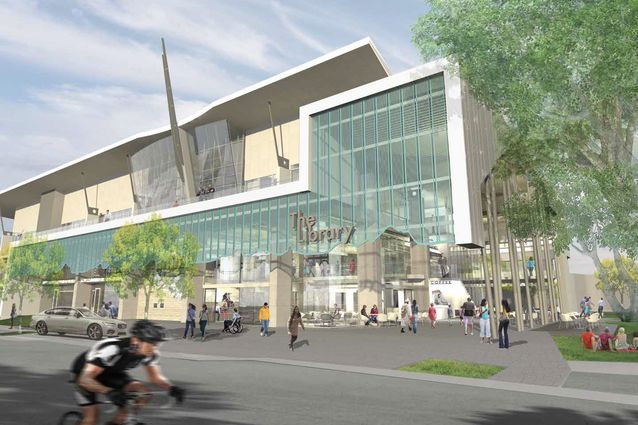 Wilson Architects appointed to design new Caloundra library
Sunshine Coast Council appointed Brisbane firm Wilson Architects to complete the detailed designs for the Caloundra District Library.
The project will transform the old council chamber at 1 Omrah Avenue into a contemporary three-level library with community meeting space and council administration offices.
It will replace the existing Caloundra Library, just across the block, which is the Sunshine Coast's busiest library and 'overflowing to the brim'.
Wilson Architects prepared the concepts for the new library, which were approved by the board in April of this year. These designs pay homage to the building's butterfly-shaped roofline and 'beautiful high ceilings' and respond to the neighboring green space of Bill Venardos Park.
Each of the three levels of the library will be dedicated to different uses. On level one, there will be children's areas, customer service desks, as well as a covered outdoor room and terrace and event space. Level two will include library work areas, collections, quiet spaces, equipment, an outdoor activity space, a 'creator space', as well as a podcast recording room and a conference room. meeting. Level three will house the advisers' offices and various bookable community meeting rooms.
The library is one of many projects planned for the center of Caloundra, with an events center, a regional art gallery and a new town square.
Construction is scheduled to begin in 2022 for completion in 2024.
Related topics