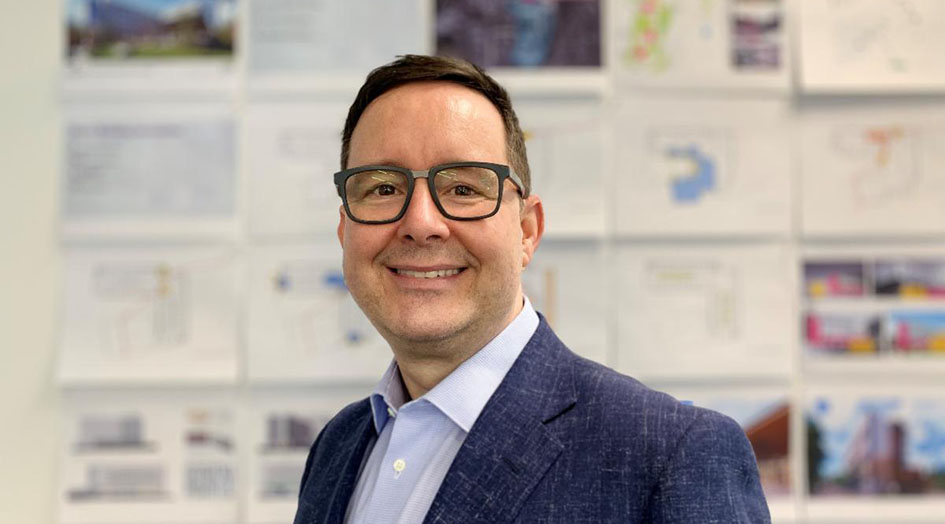 William Dahl Joins HDR as Senior Interior Designer
William Dahl, RID, NCIDQ, LEED ID&C, has joined HDR as a Senior Interior Designer in Vancouver, British Columbia, supporting a wide range of projects, from civic and educational spaces to major healthcare projects such as the newly awarded St. Paul's Hospital.
With over 22 years of experience, Dahl focuses on improving the relationship between people and the spaces they occupy. He is well known for his ability to coach and lead, with a knack for developing the skills of his colleagues.
With a scientific background, Dahl is driven by facts, data and a better understanding of how digital tools can help us better document and communicate project designs. He is particularly passionate about the impacts of nature on human responses and is constantly exploring ways to adopt biomimicry and natural materials in the built environment.
"I am excited about the opportunities HDR offers to address the challenges of climate change and the possibilities to make incredibly positive changes in society," said Dahl.
"With such an incredible impact on the way society evolves, lives and works, buildings offer immense opportunity as climate change impresses us with a deep sense of urgency. Where others see crisis and panic, I am a stubborn optimist who sees opportunity. HDR has an incredible team of colleagues in the fields of Architecture, Design, Engineering, Infrastructure, Transportation, Water and Resources, Media, Law and Information Technology. . If a business can have an impact on climate change, I consider HDR to have this profound opportunity. "
Prior to joining HDR, Dahl was a senior interior designer at Ratio Architecture, Interior Design + Planning and Perkins + Will Architects. He is an active member of the Interior Design Institute of British Columbia and chairs the Committee for Climate Action and Innovation..