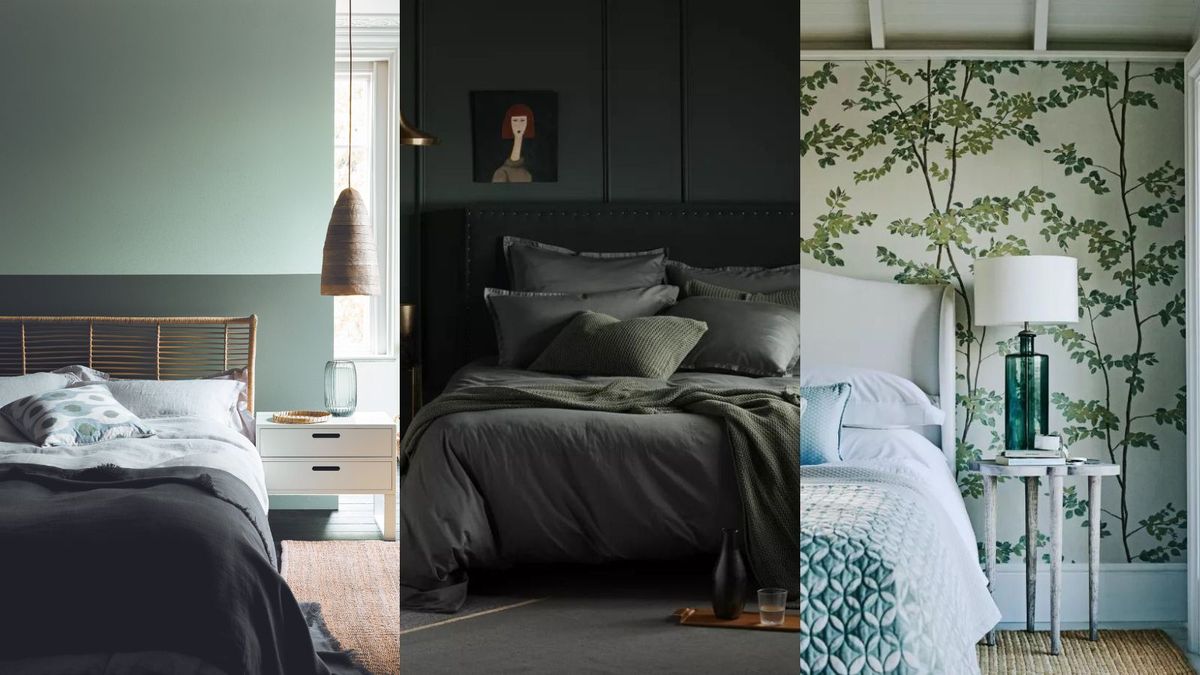 What color is best for a bedroom? Experts share their tips
Bedrooms are the most personal room in the house and it can often be tempting to paint the room your favorite color. Studies have suggested, however, that certain colors should be steered clear of the bedroom, with neutral schemes and earthy green tones preferred for their soothing emotional effects.
When it comes to bedroom color ideas, if your favorite color is a bright or bold tone, it might be best used elsewhere in your home, paint experts say. "The bedroom should be an oasis of relaxation, and the colors you incorporate into the scheme will play an important role in this," says Helen Shaw, UK director of Benjamin Moore (opens in a new tab). 'Before choosing a color, consider these basic facts: warm colors add energy; cold shades create a more soothing atmosphere; saturated color will create a comfortable environment; while pale shades evoke an airy feel.
Although there are many colors you should never paint a bedroomwe spoke to paint experts to find out which color is best for a bedroom for a good night's sleep.
What color is best for a bedroom?
Painting trends often come and go, but here we explore the best timeless paint colors for your bedroom ideas so you can continue to enjoy a good night's sleep for years.
Earthy green tones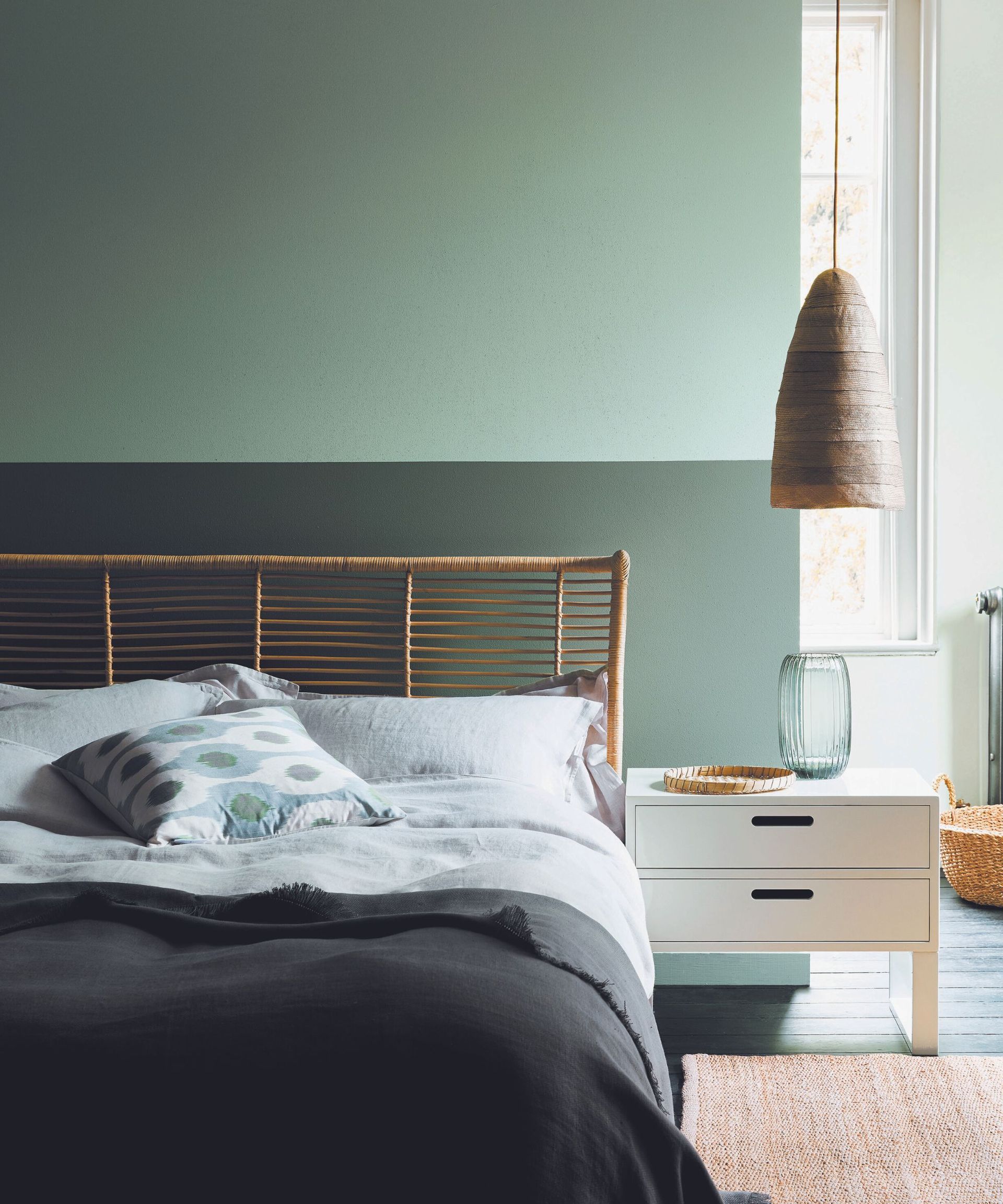 Decorate with green is popular throughout the home, but experts suggest this color could be ideal for a relaxing bedroom sanctuary.
"The bedroom is a place of serenity and calm," says the creative director of Little Green (opens in a new tab)Ruth Mottershead, 'Green tones such as 'Aquamarine' and 'Ambleside' are soft and soothing as they evoke our natural environment.'
Helen agrees, "choice of color will largely come down to your own preferences, but green for example – which is currently a popular choice – will help connect your room to nature, and will be both calming and energizing".
Thinking of green bedroom ideas, you may want to incorporate green in ways other than paint. If an all-green bedroom isn't for you, consider using ombre as a subtle complementary shade in green artwork or decor, upholstery, or even through plants.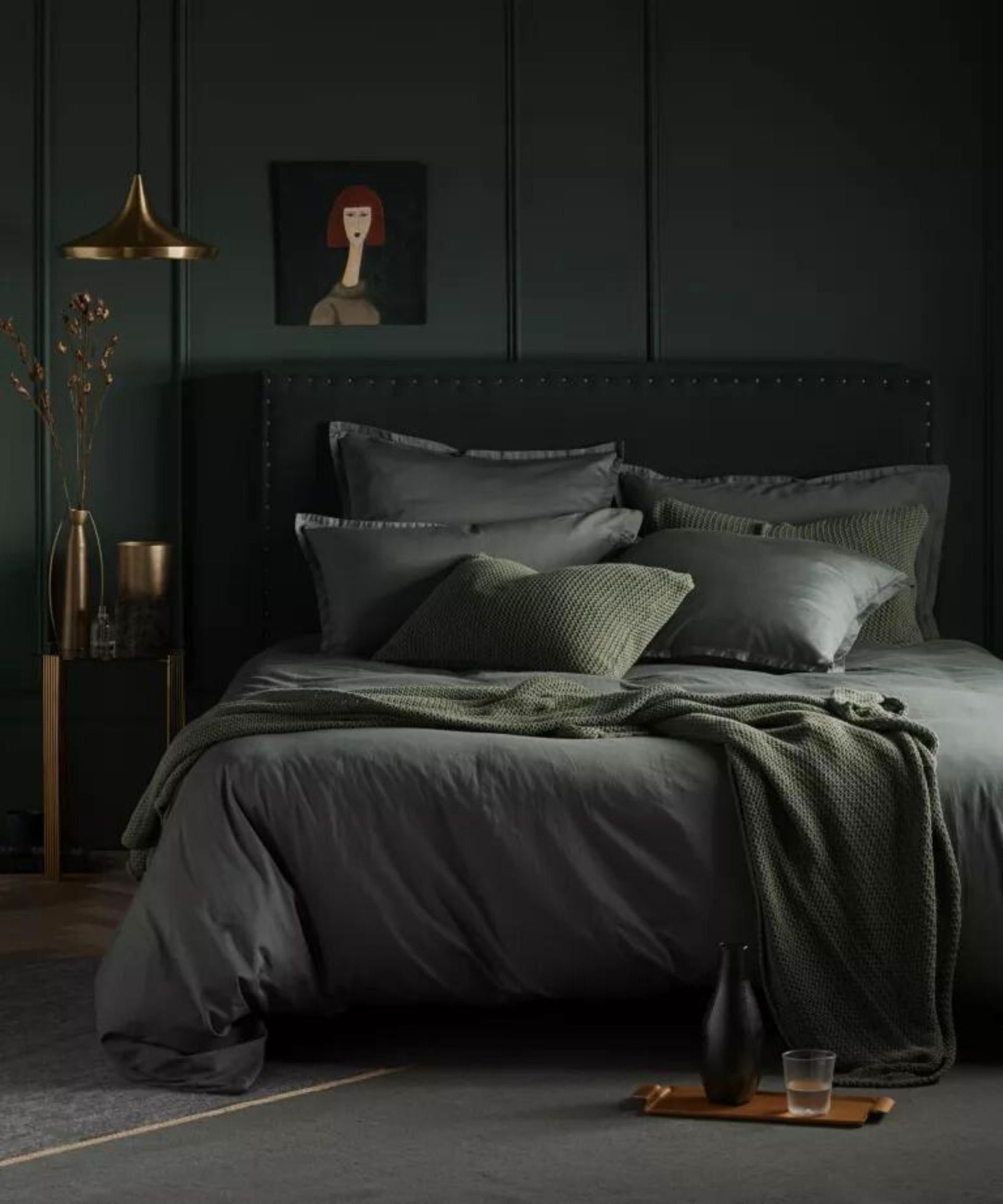 'The finish is important too;' explains Ruth, "The beautifully flat matte finish of our Absolute Matt Emulsion offers an elegant look and is the perfect choice for a bedroom or any low traffic area. It is available in all shades of the Little Greene color palette and appears particularly rich and sumptuous in darker shades, such as 'Obsidian Green', as its matte finish offers real depth to the color thanks to the subtle texture of its chalky surface. .'
When planning your green bedroom ideas, choosing the right shade can make all the difference. Studies have suggested that yellow-greens may invoke stress due to their negative connotations, while a dark room idea grounded in the dark greens of the forest could provide a cocooning environment and could be an excellent consideration for luxury bedroom ideas.
Pair green with neutral schemes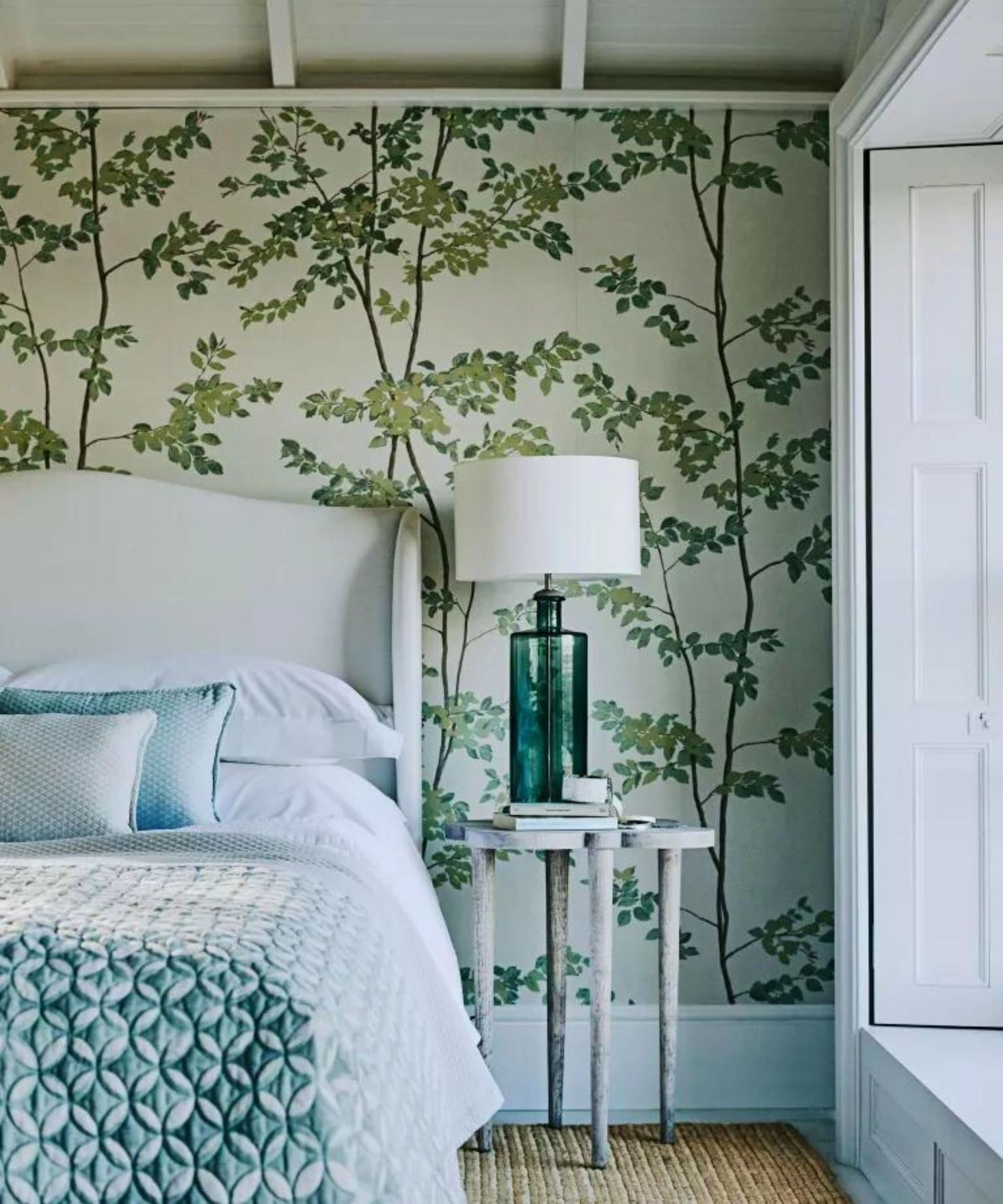 Because decorating with a single color can overwhelm a room, pairing green with neutral shades can help balance the space while maintaining its soothing allure.
"Bedrooms are the best rooms in the house to follow your heart and create a truly personal space. Comforting natural tones are great for bringing warmth to bedrooms and can be used in an overall scheme to create a cocooning feel," Ruth suggests. "Colors like Portland Stone and Rolling Fog can be paired with cleaner whites for sophisticated contrast or provide a backdrop for bold color highlights."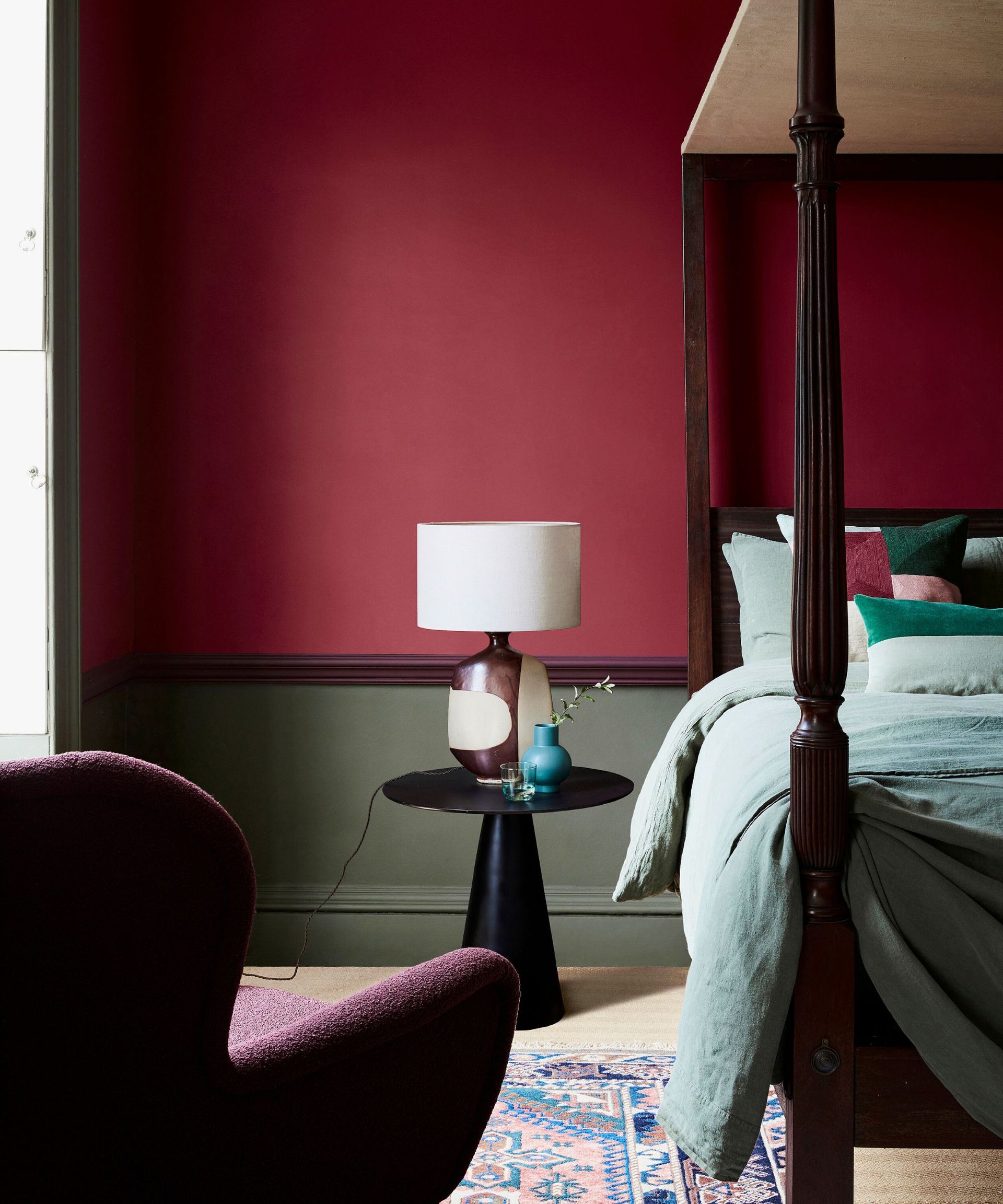 When decorate with neutrals, beige is a more soothing alternative to pure white and balances well with other colors. It can also create a distraction-free space, making it easier for you to fall asleep. Green is also one of many great accent colors for beigeso adding this earth tone to your neutral bedroom ideas acts as a soothing yet visually interesting splash of color.
You can also pair green with other earthy shades, adds Ruth. "Consider pairing it with a deeper warm red such as 'Nether Red' to create impact with a sophisticated and nurturing feel."
What is the most relaxing color?
One of the most relaxing colors besides green is blue. Sitting side by side on the white colorl, these analogous colors produce a soothing effect when paired with each other, rather than making a bold statement. Studies have shown that shades of blue and green can have a calming effect on stress, lower blood pressure and even reduce anxiety. When used in softer tones, these refreshing colors can have a positive effect on your physical health and mental well-being.