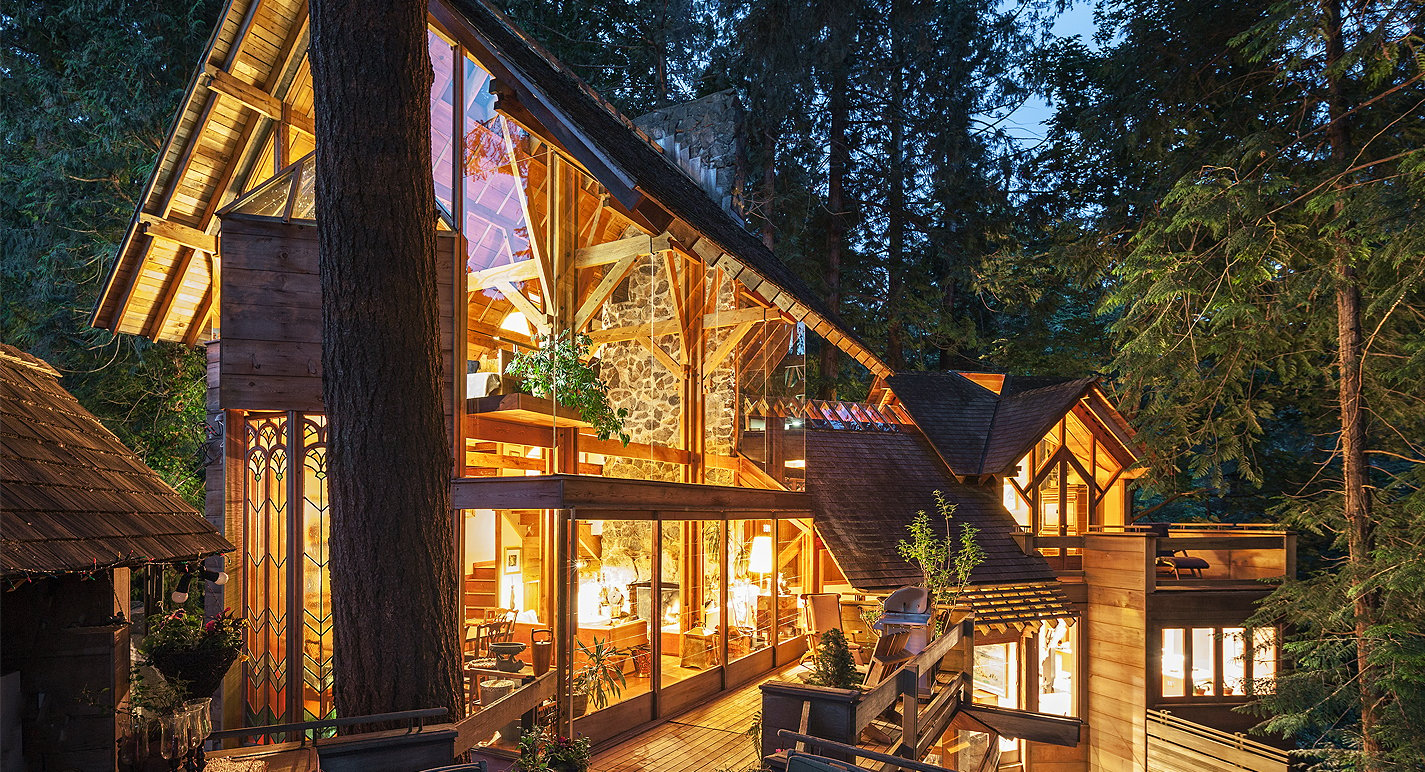 West Coast Modern Week Centered On Paul Merrick's Unique Architecture
The WVAM exhibition, A Twist of the Rules: The Architecture of Paul Merrickhighlighted projects such as the Merrick House, a 17-level masterpiece that was part of a house tour.
Situated on a steeply sloping site overlooking scenic Eagle Harbor, the architect designed the house in 1972 for himself and his family. Since then the property has changed hands but remains a West Coast classic. Constructed of cedar, fir, glass, and stone, the Merrick House is surrounded by 50-foot fir trees that twist and wrap around the home on multiple levels. Both a cozy treehouse and an environmental viewing device, the house features cathedral-like ceilings that sing a hymn to the forest and the ocean.
More Metropolis
It is neither rectilinear nor curvilinear, but rather an organic response to the site. It's unmistakably West Coast with Japanese elements, and yet it's not posts and beams like many of its mid-century neighbors, but rather comprised of 'dimensional lumber' – a range of 2x4s and 3x8s that give it a richly textured complexity. Seen from the foot of a steep slope on the south side, the house emerges from the bedrock and the forest forming a singular creature made of wood, sky and greenery.
Other Merrick projects featured in the exhibit include the Kiley Residence in Vancouver, as well as City Square, renovations to the Orpheum Theater, West Vancouver Memorial Library, and upgrades to the Marine and BC Hydro Electra buildings.
Other houses celebrated on this year's tour ranged from Smith 1964 Smith House 2 by Arthur Erickson and Geoffrey Massey, recently renovated by Measured Architecture; to a 1964 Ron Thom house illustrating the diamond grid house plan (a variation of the hexagonal modules popularized by Frank Lloyd Wright and redesigned by Living Radius Architecture and Interior Design); and a 2021 contemporary house by Battersby Howat Architects, perched on the edge of a hill overlooking a ravine.
As part of West Coast Modern Week, an exhibition at the West Vancouver Memorial Library also highlighted the work of mid-century architectural photographer Jon Fulker, including images of Erickson's Catton House. The images capture the spirit of a time when inventive architecture met challenging topography and young families could still afford to live in what has become one of Canada's wealthiest postal codes.