The Tokyo house is dotted with an 'ichimatsu' pattern of small windows
toshihiro aso fits a compact house in tokyo
Nestled in the dense urban fabric of Tokyo's Shinagawa ward, the house in Hatanodai is designed with an open and bright interior by Japanese studio Toshihiro Aso Design Office. Located at the end of a narrow passage, the small lodge is tightly surrounded on all four sites by its neighbors and covers only seventy square meters (750 square feet). Despite the narrowness of the residential area, the project introduces a private and peaceful retreat for the couple and their small child for whom it is designed.
'In his new home, my client wanted to have a happy and relaxed life with lots of natural light, without sacrificing privacy.', said studio founder Toshihiro Aso, 'the family wanted to have closed and open feelings at the same time.'
images © Shuya Sato
employing the 'ishimatsu' plaid pattern
The architects at Toshihiro Aso Design Office opens its home in Hatanodai with a series of small patterned windows. Dotting the walls of the house with these openings, the team references the Japanese checkered pattern known as ichimatsu. This ensures privacy between the interiors of the house and its neighbors, while flooding the space with natural light.
The team notes: 'The figure-ground perception in the ichimatsu pattern conceals the interior from the exterior, while all the small windows open up to the sky like a large window, bringing in natural light and giving a feeling of openness and relaxation..'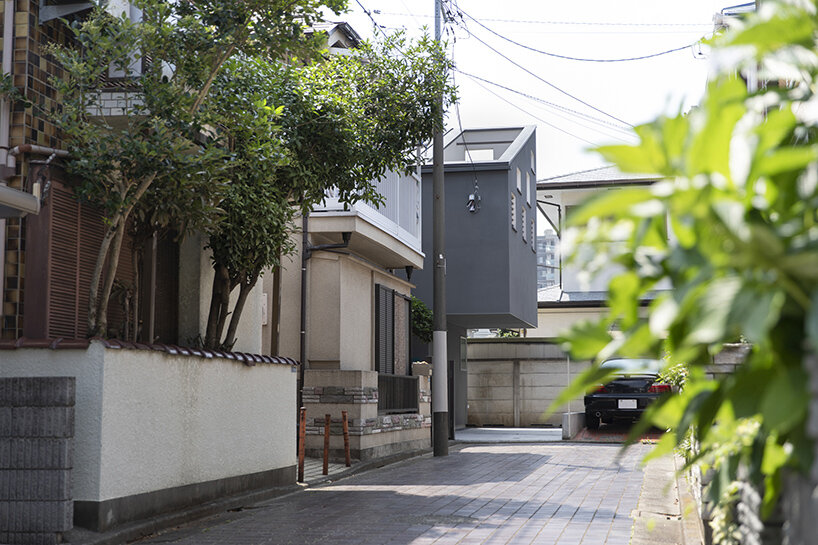 inside the 'house in hatanodai'
The ground floor of the house in Hatanodai hosts the private spaces, while the second level is programmed with the gathering spaces including the kitchen, living room and dining room. Meanwhile, the rooms on the first floor are functionally arranged along a "circular flow", while the second floor is organized with an open floor plan – these two organizational logics oppose each other, exaggerating the relaxed atmosphere of shared upper level.
The architect explains: 'In this Hatanodai project, I wanted to present a case for the two contradictory ideas – closed and open feelings – which can coexist harmoniously in a small house in a city center surrounded by neighboring sites..'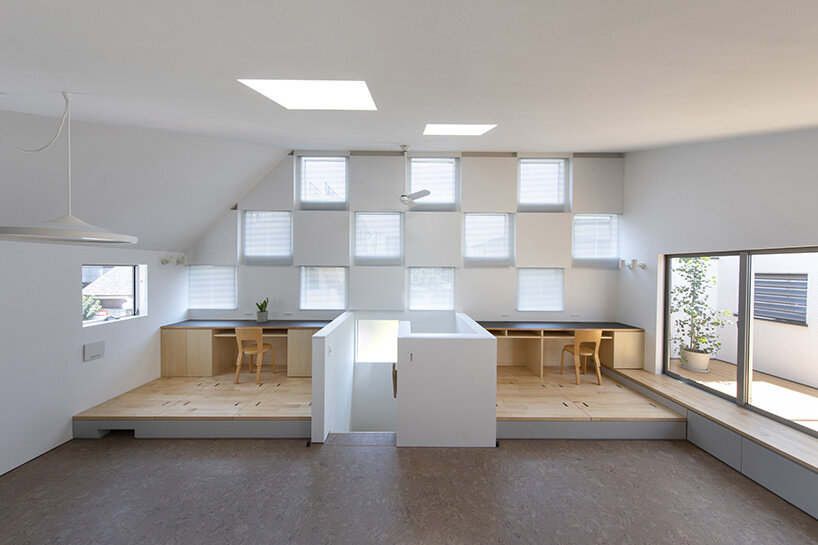 the second level is organized with an open floor plan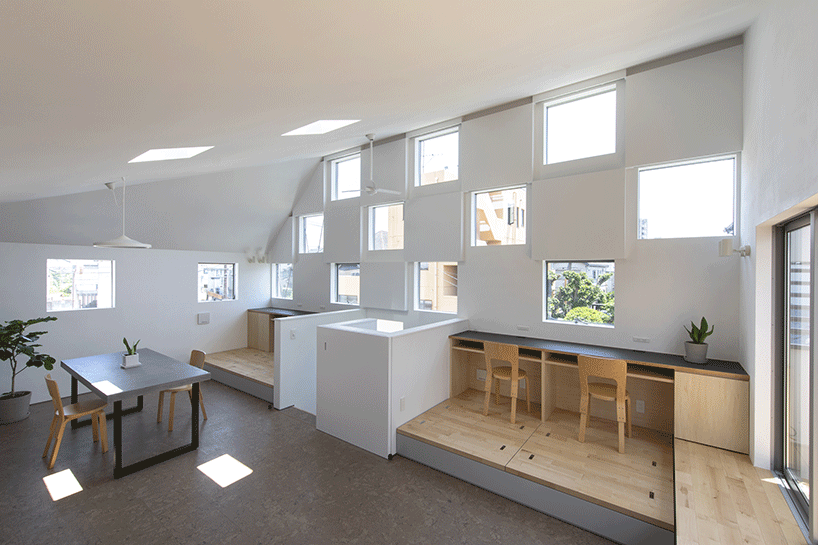 small windows ensure both natural light and privacy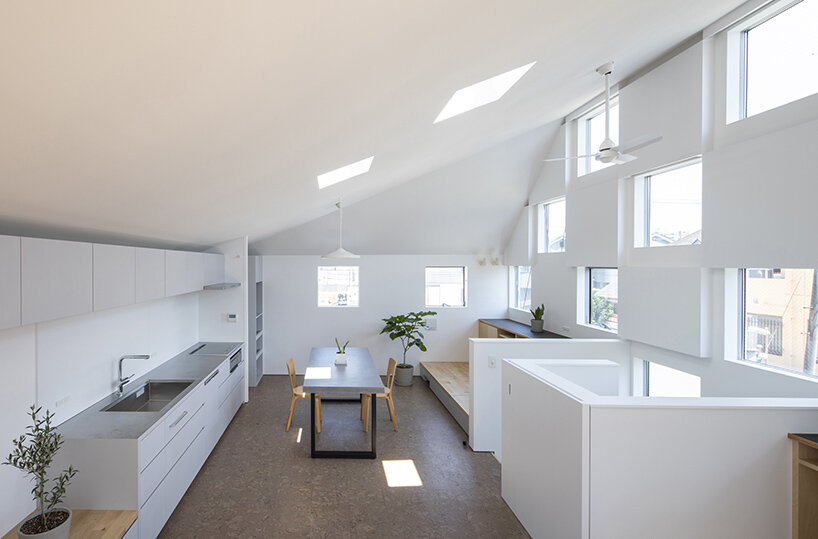 the shared spaces are surrounded by a sloping roof