stanze del vetro presents critical glassworks from gio ponti to gae aulenti
THE STANZE DEL VETRO UNITS FOUR LEGENDARY DESIGNERS
The exhibition Fontana Arte. Glass House brings together the works of four of the greatest artistic directors. Posted at The Stanze del Vetro in Venice, critical pieces by Gio Ponti, Pietro Chiesa, Max Ingrand and Gae Aulenti stage the poetic possibilities of flat glass, while offering a retrospective on the glass furnishings of the legendary Milanese company. From April 4 to July 31, 2022, the acclaimed works are divided into different galleries centered on each creator, culminating in a suite evoking a dwelling made of glass interiors.
Fontana Arte. Vivere nel vetro, installation views
all images courtesy of Le Stanze del Vetro
photographs by Enrico Fiorese
fontanaarte. glass house FROM APRIL 4 TO JULY 31
Christian Larsen is the curator of Fontana Arte. Glass House Exhibition fixed at the Stanze del Vetro, Fondazione Giorgio Cini. The theme is centered on the renowned works of the Milanese glassmaker, through an overview of the creative catalog and production periods of his four world-renowned directors: Gio Ponti (at FontanaArte 1932-1933), Pietro Chiesa (1933-1948), Max Ingrand (1954-1967) and Gae Aulenti (1979-1996). Through 85 of the most exceptional pieces produced by FontanaArte, the exhibits showcase the use of flat glass – a material that has been worked by many artists throughout the company's history.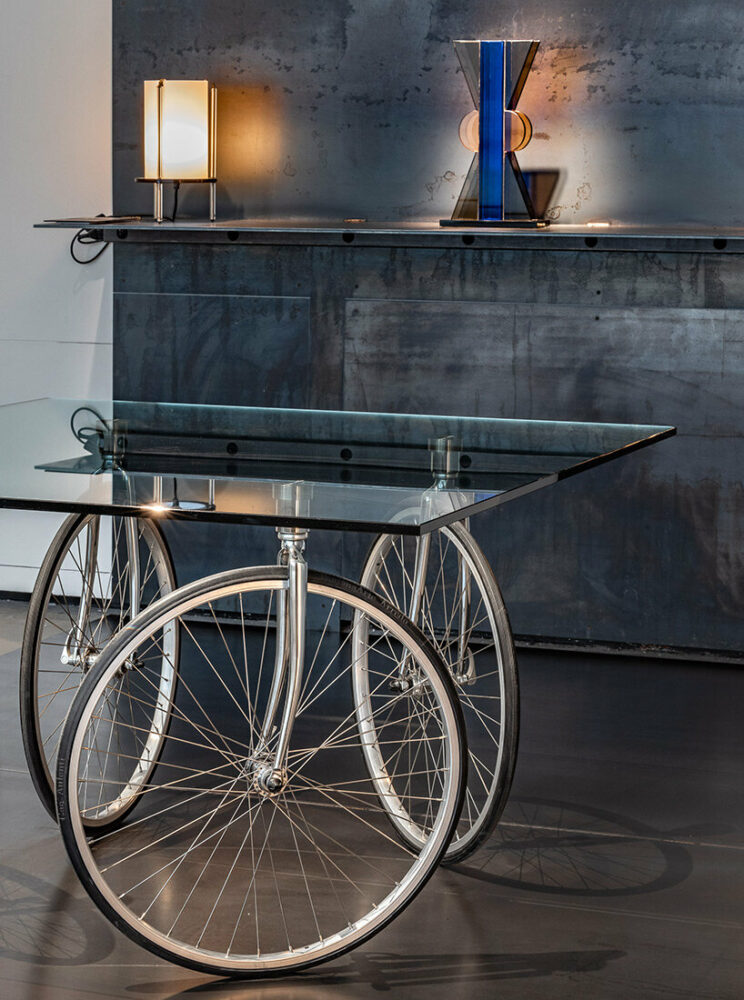 Fontana Arte. Vivere nel vetro, installation views
From its founding by Gio Ponti in 1932 until 1996, when Aulenti left the company, the FontanaArte catalog traces a historical stylistic arc in 20th century design, from the rational logic of modernism to the playfulness of postmodernism. Through this manufacturing company, the standards of Italian design are best represented: the perfect continuity between classicism and contemporary technology, the ideal alliance between art and industry, the superior quality of materials and artisanal handling. industrial glass and the elevation of the everyday object to the art of living.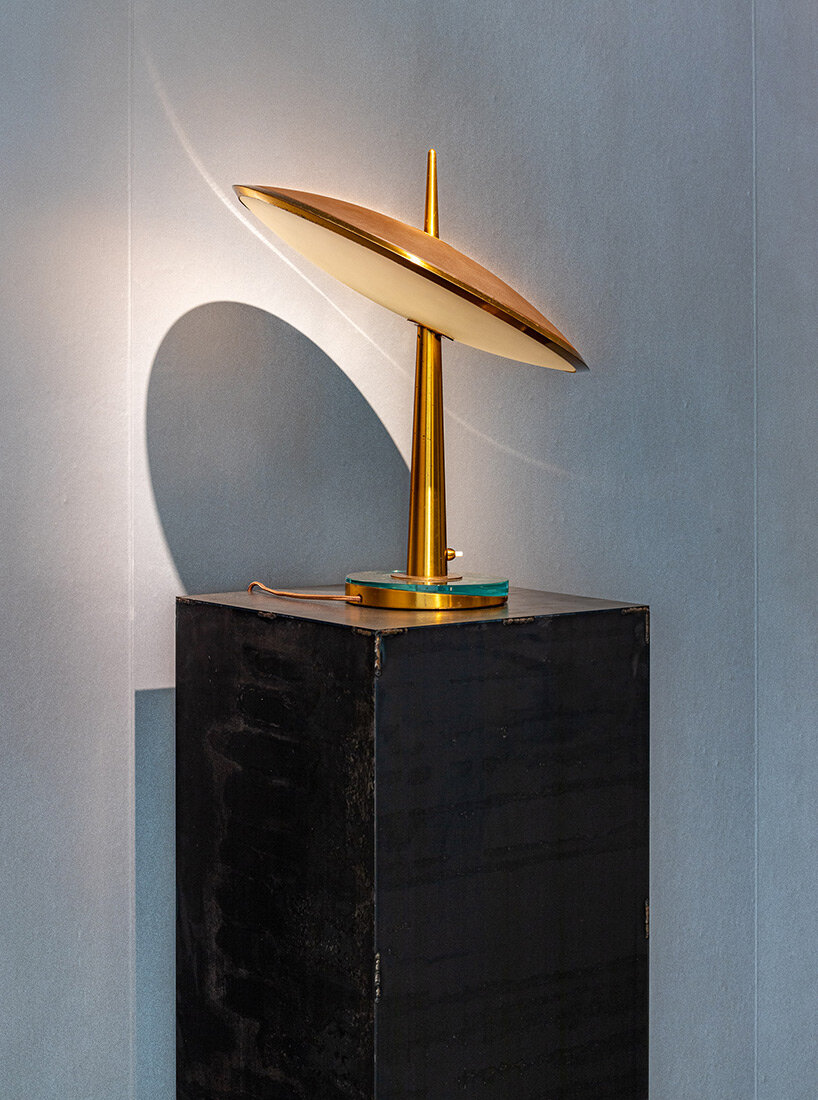 Fontana Arte. Vivere nel vetro, installation views
the exhibition evokes a dwelling made of glazed interiors
The exhibition revolves around a designer in each gallery, with a suite furnished in the FontanaArte style to evoke a dwelling made of glass furniture designed by the architect Massimiliano Locatelli. The glass house, a technological dream of modernist architects, was realized in the avant-garde vision of Gio Ponti and Luigi Fontana with the aim of reinventing this exterior building material as a new luxury standard for the interior decoration of the house. .