s5 design completes interiors of restaurant "FAT & COI" in China
enter the hypnotic 'fat & coi' restaurant of s5 design
Young, fashionable and bright with neon accents, 'FAT & COI' is a new dining room completed by S5 design in Zhangzhou, China. The theme colors, gray-green and bright orange, nod to the famous tile game "Mahjong" and seem to collide in space, breathing life into every corner.
Complementing the traditional color mix, a futuristic aesthetic consisting of mirrored ceilings combined with different types of lighting and very modern materials. 'The linear lighting design is interspersed with white glass tiles, echoing the "hip" spirit favored by young people. The creative use of mirrors and linear elements, with green and orange tones, triggers visual contrasts while bringing a sense of movement to the space,' indicates the S5 design.
all the pictures © Chen Ming
an immersive aesthetic for young and fashionable
The design of the S5 incorporated an open pickup counter alluding to a futuristic gas station; visitors feel as if they are stepping into a bright orange space base, creating a fully immersive sci-fi moment when they step inside.
Meanwhile, the self-service area is located in the center of the store, elevated by a neon transmission caterpillar and a stainless steel wall sculpted with a wavy pattern to playfully reflect light and shadow. Directly above, the mirrored ceiling dramatically reflects the interiors, instantly increasing the sense of sophistication.
The design is completed by the design of the upholstered seats, seeming to rise from the gray-green ground and an eye-catching chandelier giving off strong visual power. 'The hanging Chinese character elements, glowing neon pillars, conveyor tracks and mechanical arms will undoubtedly turn the "FAT&COI" restaurant into a new hot spot,' concludes the team.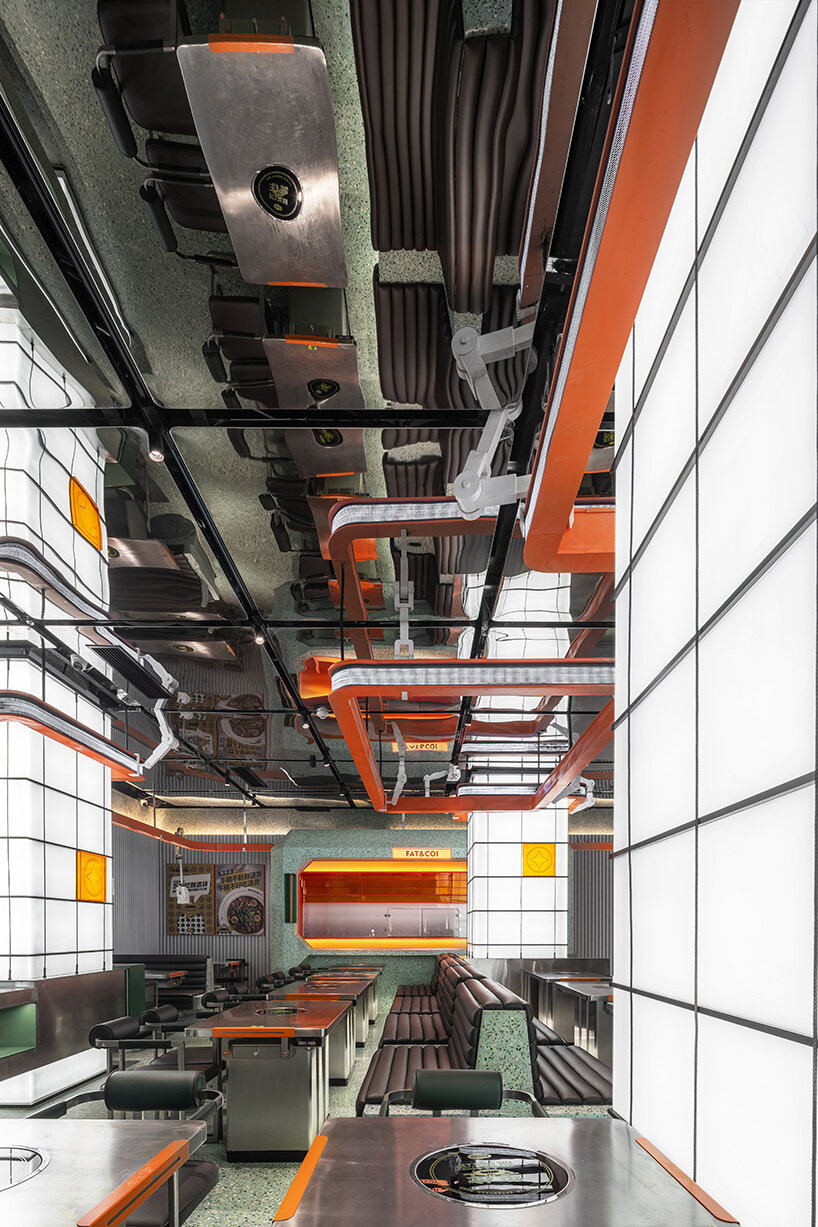 The 'FAT & COI' restaurant is designed as a place for young people to eat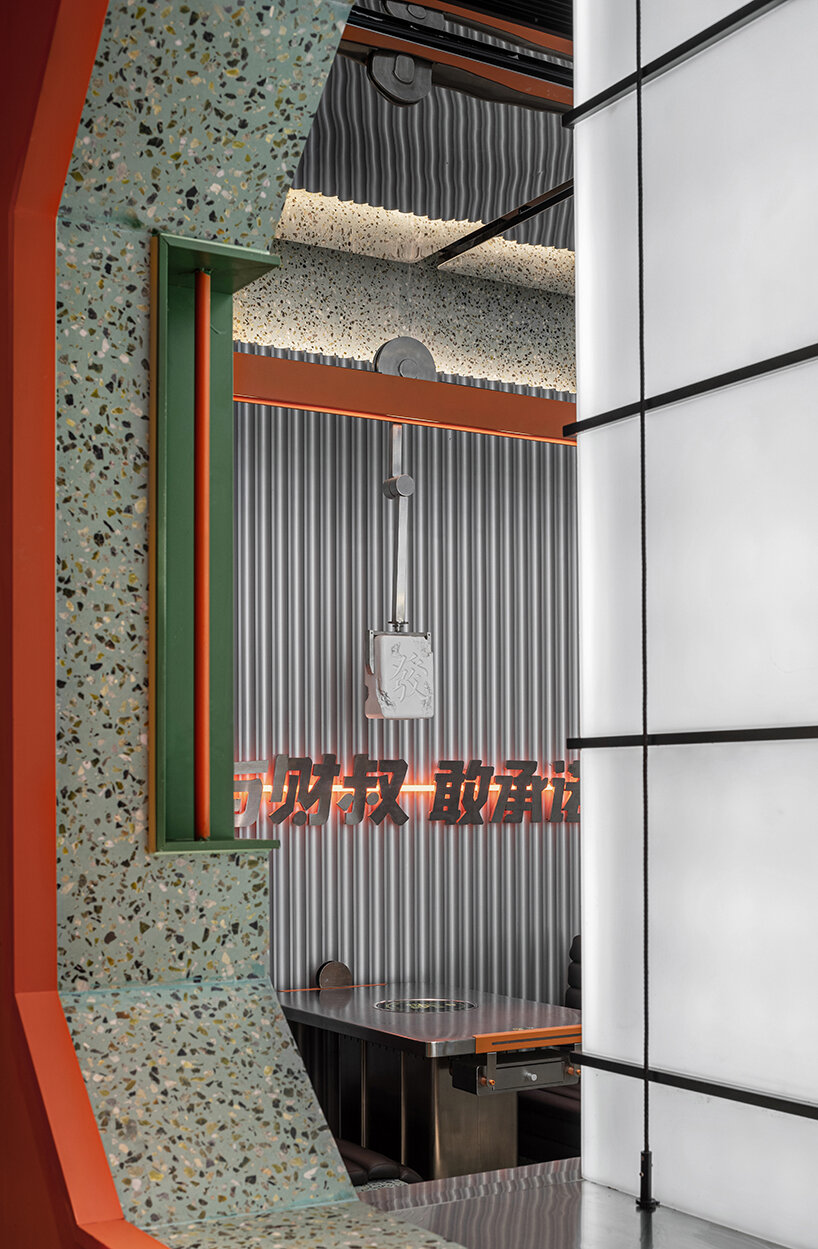 Chinese characters with a neon backdrop giving off a futuristic touch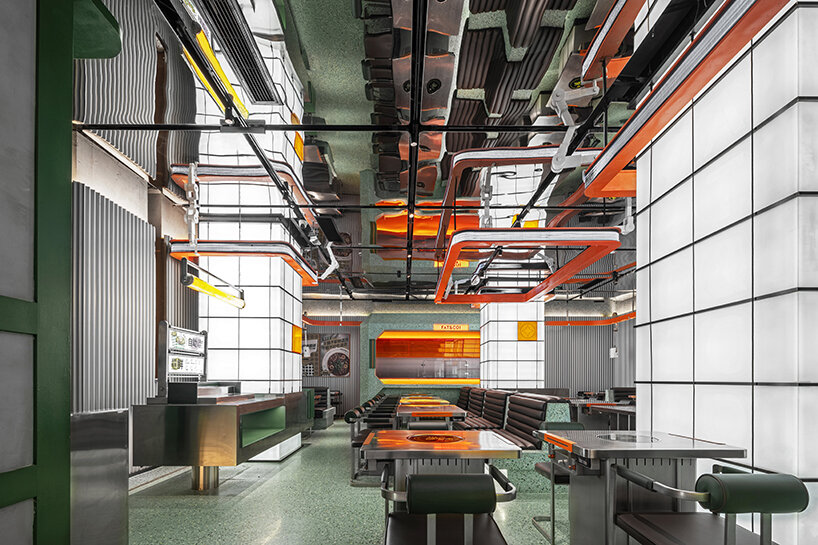 the theme colors, gray-green and orange, recall the famous game 'Mahjong'