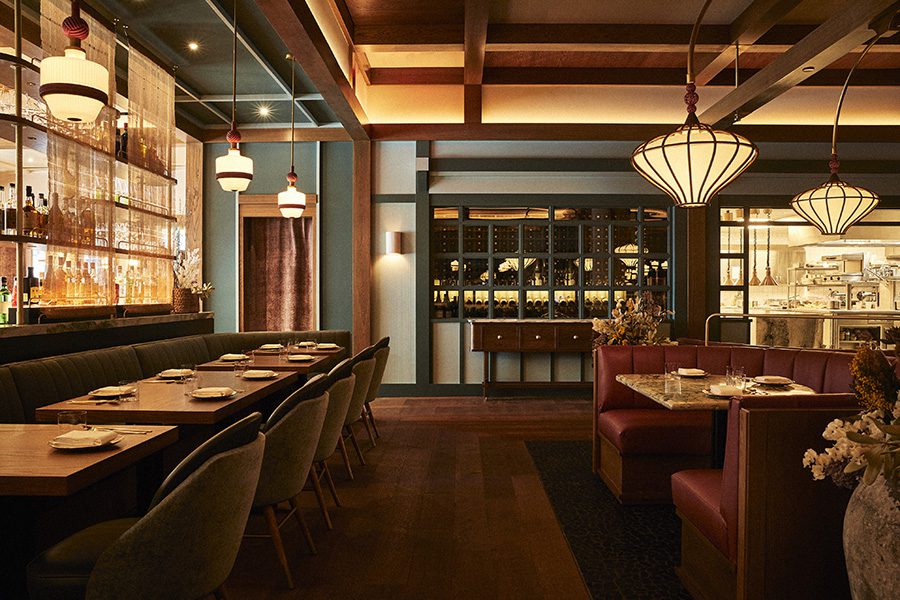 Oiji Mi reinvents Korean aesthetics in Manhattan
Chef and owner Brian Kim, who ran the now-closed Oiji in New York's East Village, opened a new restaurant, Oiji Miin the Flatiron district. AvroKO came up with a sophisticated design, which embodies the Korean word "jeong" or a warm feeling of love and deep attachment, for the new restaurant. To stand out in the neighborhood's rugged culinary landscape, the concept greets guests with a clean sense of place that channels the comforts of a Korean abode.
"The restaurant's mission was to be both nostalgic and modern, so we merged two contrasting themes to achieve this: the traditional Korean hanok house and early 20th century Flatiron social clubs," says Lexie Aliotti, co – CEO of AvroKO. New York workshop. "We wanted customers to feel like they were straddling two places in a liminal state, not quite Korea and not quite New York."
The refined ambiance evokes warmth via a palette of soft pink and green hues, while luxe details, like decorative brass knobs and frame lighting, convey an understated quality. Bold marble surfaces, rich leather and velvet fabrics, and dark walnut are incorporated into the interior design as a nod to Manhattan's social club heritage.
There's no shortage of Korean design influences either, with the main dining room oriented like a traditional outdoor courtyard, with pebbled floors and framed by lined wooden beams characteristic of buildings in the area. Custom elements – including delicate pendants, large sconces, a radiating chandelier – draw inspiration from the shapes and textures of traditional jewelry and hairpieces, and an intricate art element installed above the main bar pays homage to the Korean textile art of Jogakbo.
More HD:
The best new rooftop pools around the world
Nobu Hotel Barcelona marries Japanese and Spanish design
What I Learned Podcast: Little Wing Lee