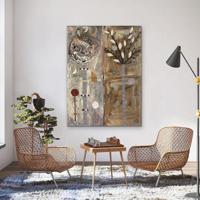 New Interior Design Concepts Promise Staggering Impact in 2023 | Your house
Q: The end of one year and the beginning of another is a time when people focus more on designing their homes. Are there any trends or innovative ideas in the interior design world worth knowing?
A: It seems that every change of season is an open door for the announcement of a new trend. Although it may seem frivolous to some, there are changes happening all around us that affect how we view ourselves and how we want to live. Our homes are affected consciously and unconsciously by improving technology, what we are attracted to and what we yearn for. It happens very quickly. Consider that less than three years ago, only one in 50 cars driven in the United States was electric. Today, one in 12 cars is an electric vehicle. At the same time technology is affecting almost everything we use, there is once again a growing adoption of natural things.