naoto fukasawa creates elegant 'ELLIPSE' watch for issey miyake
20 years of issey miyake watch
issey miyake celebrates the 20th anniversary of its watch line with 'ELLIPSE', an elegant and minimalist show conceived by naoto fukasawa.
launched in 2021, the issey miyake watch is a creative project that asks renowned designers to create new analog watches, all made in japan. fukasawa has already collaborated with the brand with watches such as 'go' in 2013 and 'TWELVE' in 2005.
models NYAN001 and NYAP001
MORE ELEGANT THAN A CIRCLE
as the name of the project makes clear, naoto fukasawa's latest timepiece design for issey miyake focuses on the purity and elegance of an ellipse. the Japanese designer chose this shape for its softness and rounded beauty. "An ellipse is a geometry more elegant than a circle", said fukasawa.
the designer continues, 'The ELLIPSE is designed so that the circular orbit fits naturally into the elliptical housing. it is attractive that it has a firm softness even though it is sharp. '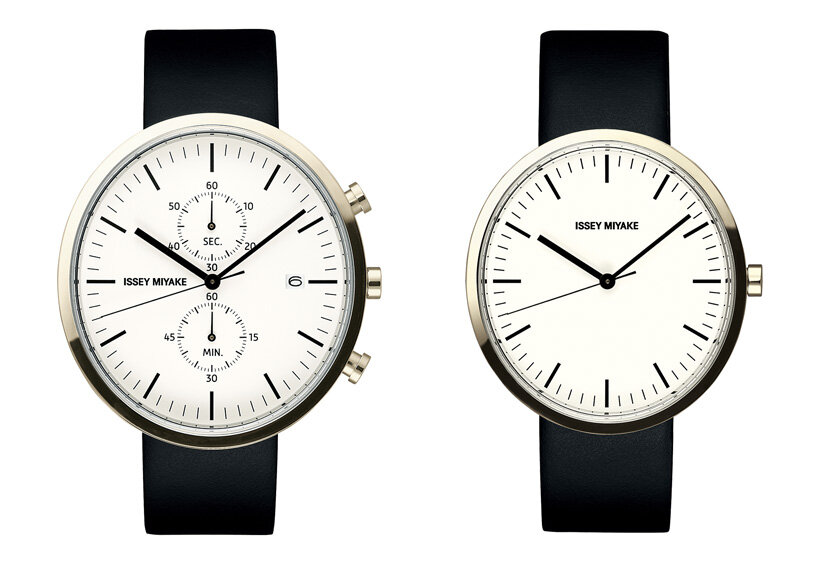 models NYAN701 and NYAP701
the ELLIPSE is available in two different case sizes and a choice of mesh strap or black leather strap. the larger case measures 45mm on its longest side and has two sub-dials. the smaller version measures 41mm in diameter and boasts a clean, uncluttered dial aesthetic.
There are also three other models that will be released on October 8, 2021. These models feature a smaller 31.5mm case and the choice of a black or gold-plated mesh strap, or a black leather strap. price on the website ranging from 39,600 to 45,100 Japanese yen, or 355 to 405 US dollars.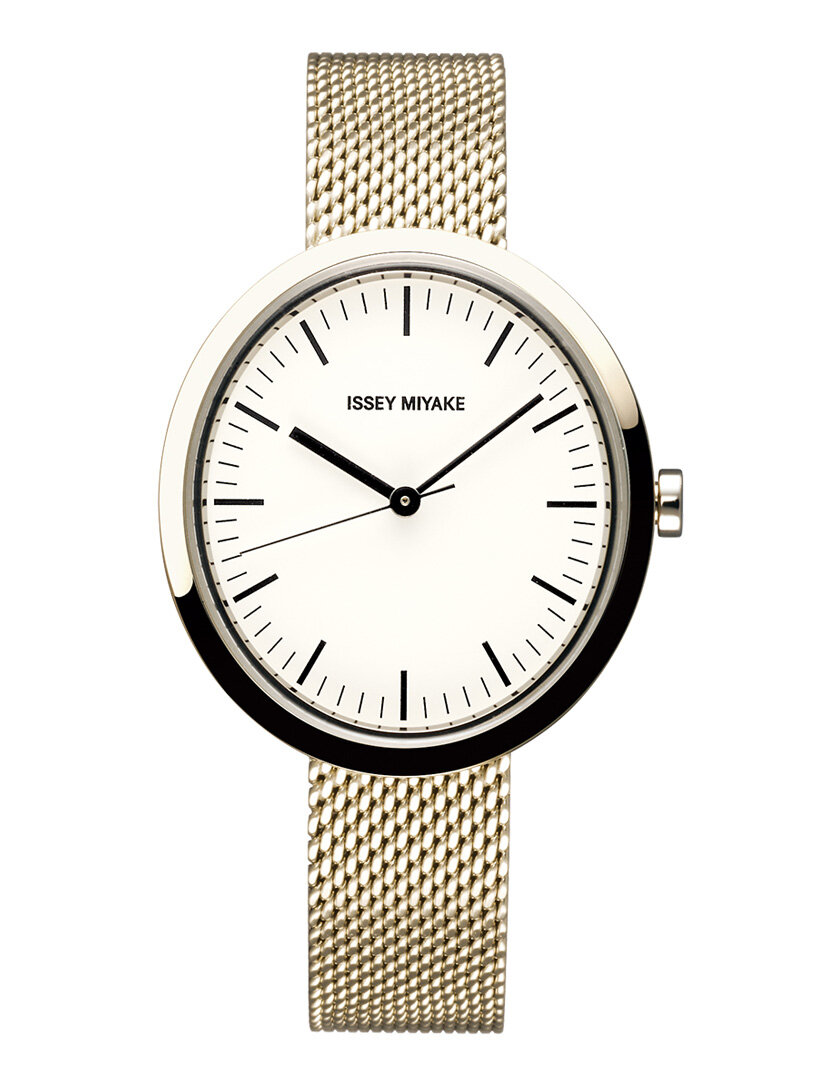 model NYAR001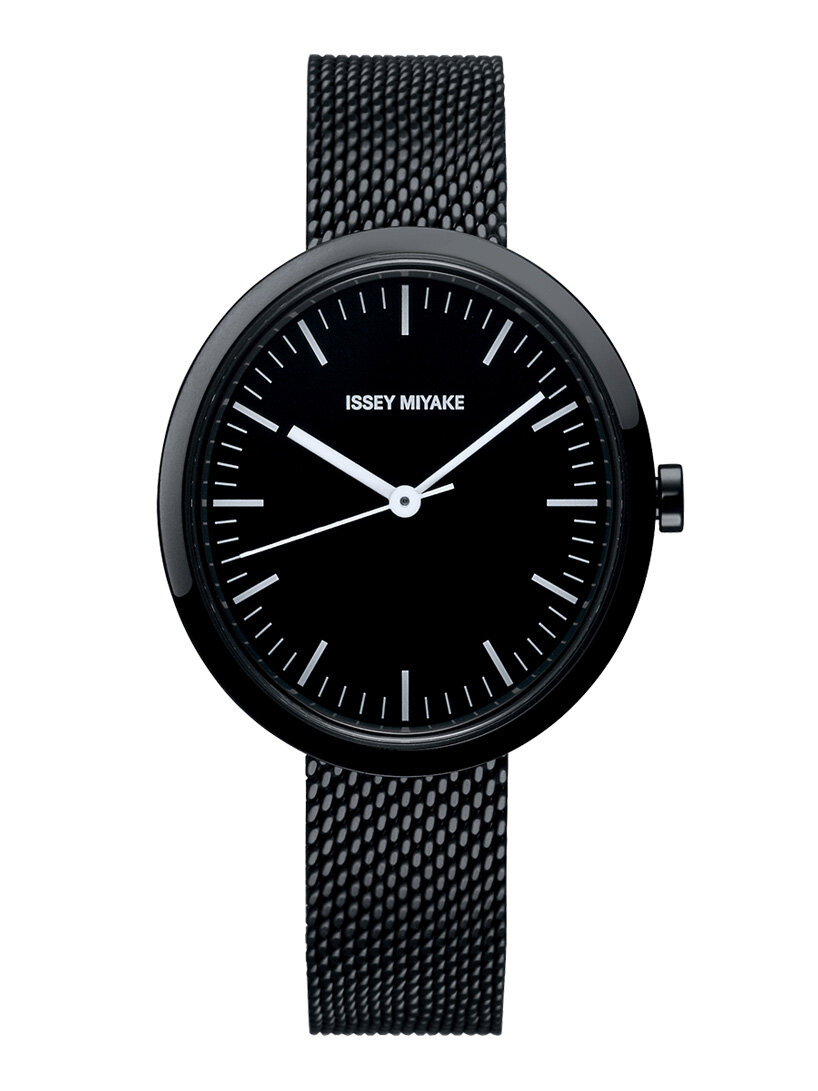 model NYAR002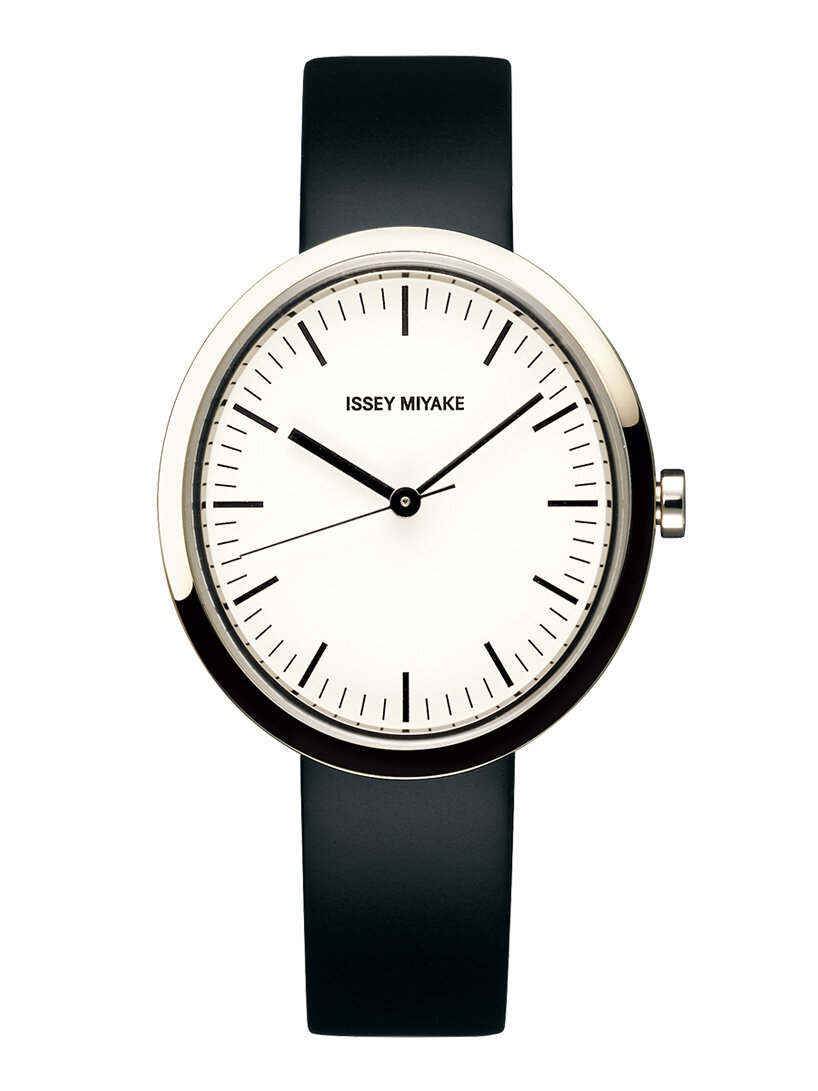 model NYAR701
project info:
Name: ELLIPSE
Type of project: show
conceived by: naoto fukasawa
made for: issey miyake