MoDusArchitects unveils icaro hotel, a forest of columns in the dolomites
modusarchitects goes to the dolomites
at the foothills of italy's dolomite mountain range and nestled within a network of ski slopes and hiking trails, MoDusArchitects has revitalized the historic icaro hotel as a stereometric wooden volume. the renovation project humbly adds a new layer to the heritage of the welcoming architecture of this unique protected space.
images © gustav willeit | @sangu
the humble origins of hotel icaro
located on the alpe di siusi in the UNESCO world heritage site of the south tyrol dolomites, hotel icaro's humble origins (see more here) date back to a simple 1930s mountain lodge before its renovation by MoDusArchitects (see more here). granddaughter of the hotel's original founder commissioned the studio to overhaul the structure and reinvent its identity. the various interventions include an underground parking extension, separate staff quarters, a guest bedroom addition, the reorganization of all common areas including the swimming pool, and the vast giant wooden colonnade along the main facade which catches breathtaking mountain views.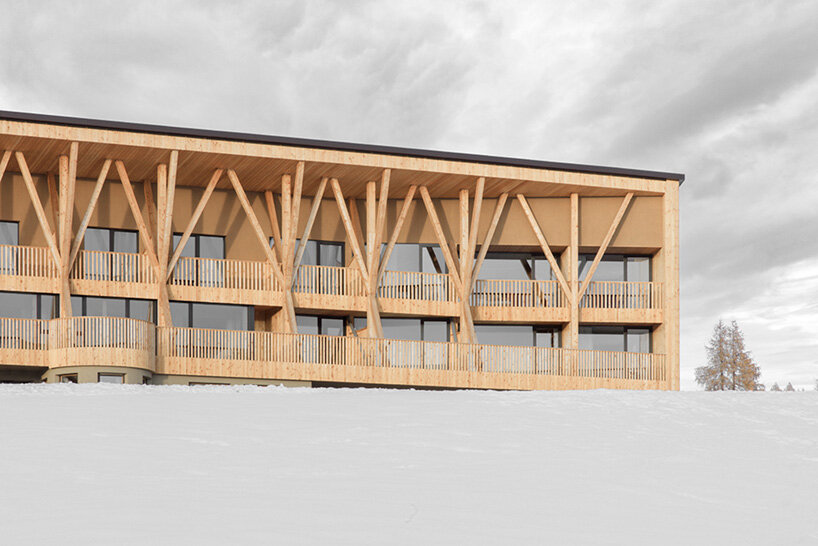 the structure of the wooden cabin
in plan, the new addition mirrors the existing west wing along the axis of the original lodge to forge a symmetry of rooms to the entire relationship. externally, the thickened jagged larch skin, together with the large pitched timber roof and timber columns, constitute a system of ordering that subsumes the myriad past alterations into a cohesive architectural body.
the thirteen branching wooden columns descend along the south-facing façade and span the two upper floors. these structural elements tie the roof in place and serve as an intermediate framework through which guests measure themselves against the architecture and the landscape. the first floor terrace draws a straight line through the two distant corners of the building to define an airy, double-height loggia that extends the interior spaces of the guest rooms outwards.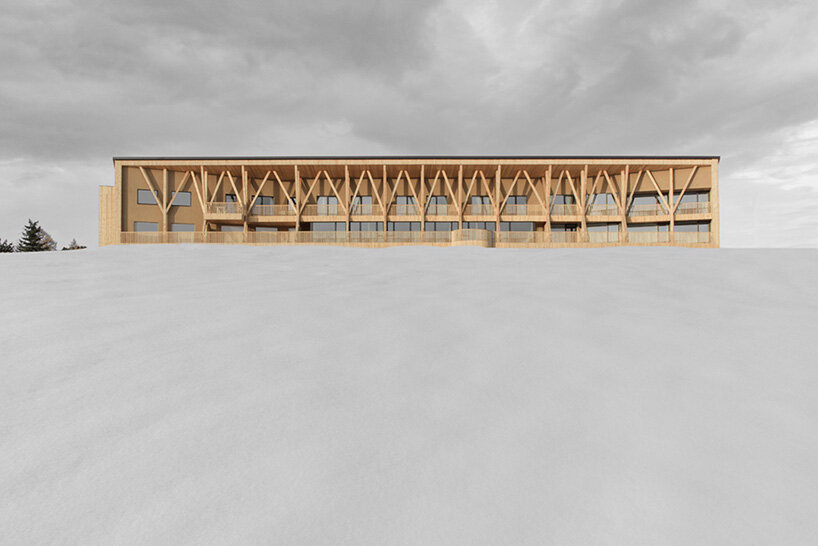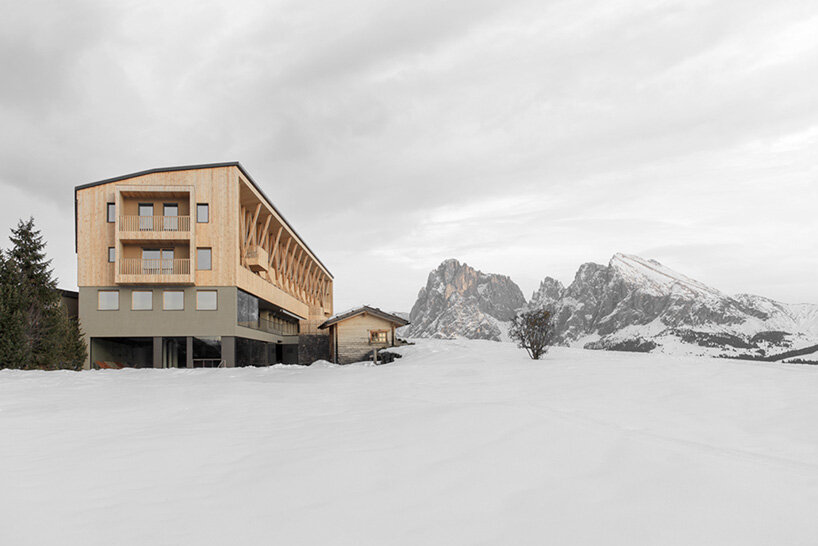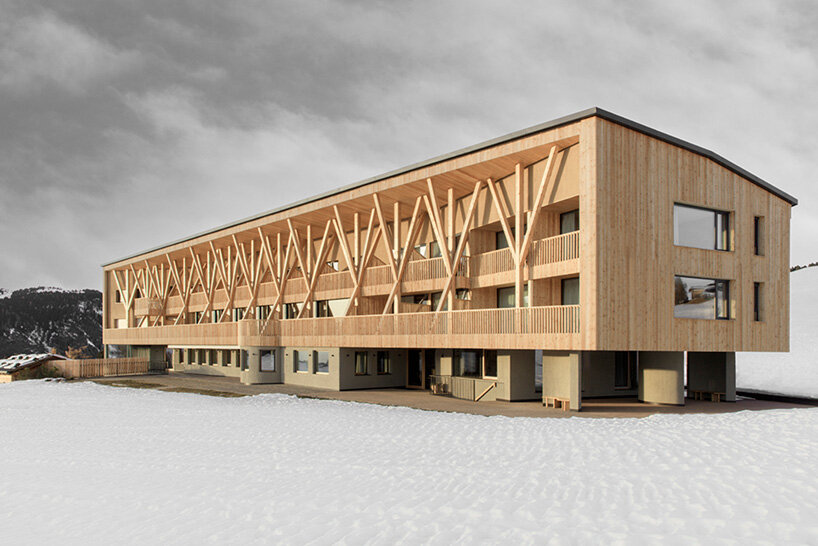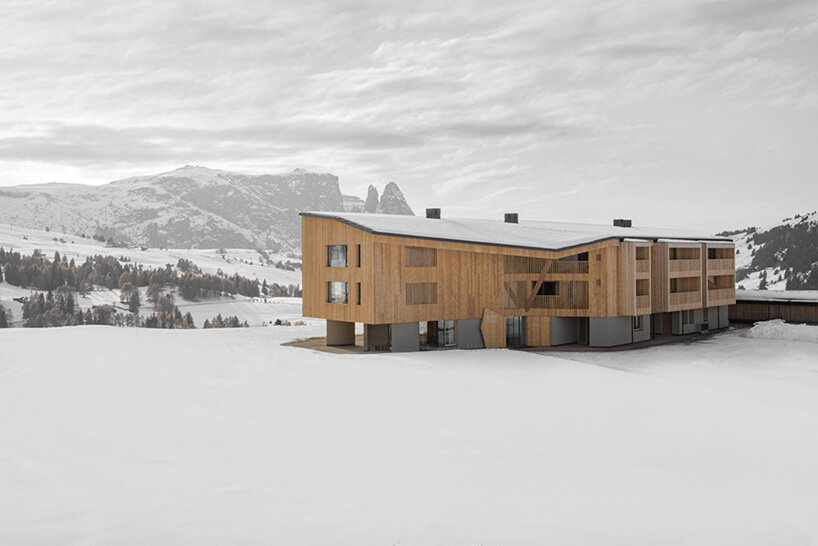 project info:
Project title: hotel | @icaro_hotel
architecture: MoDusArchitects | @modus.architects
site: piz 18/1, alpe di siusi, castelrotto, bolzano, italy
group project: sandy attia, matteo scagnol, filippo pesavento
customer: Angelika Sattler
completion: August 2021
photography: © gustav willeit | @sangu