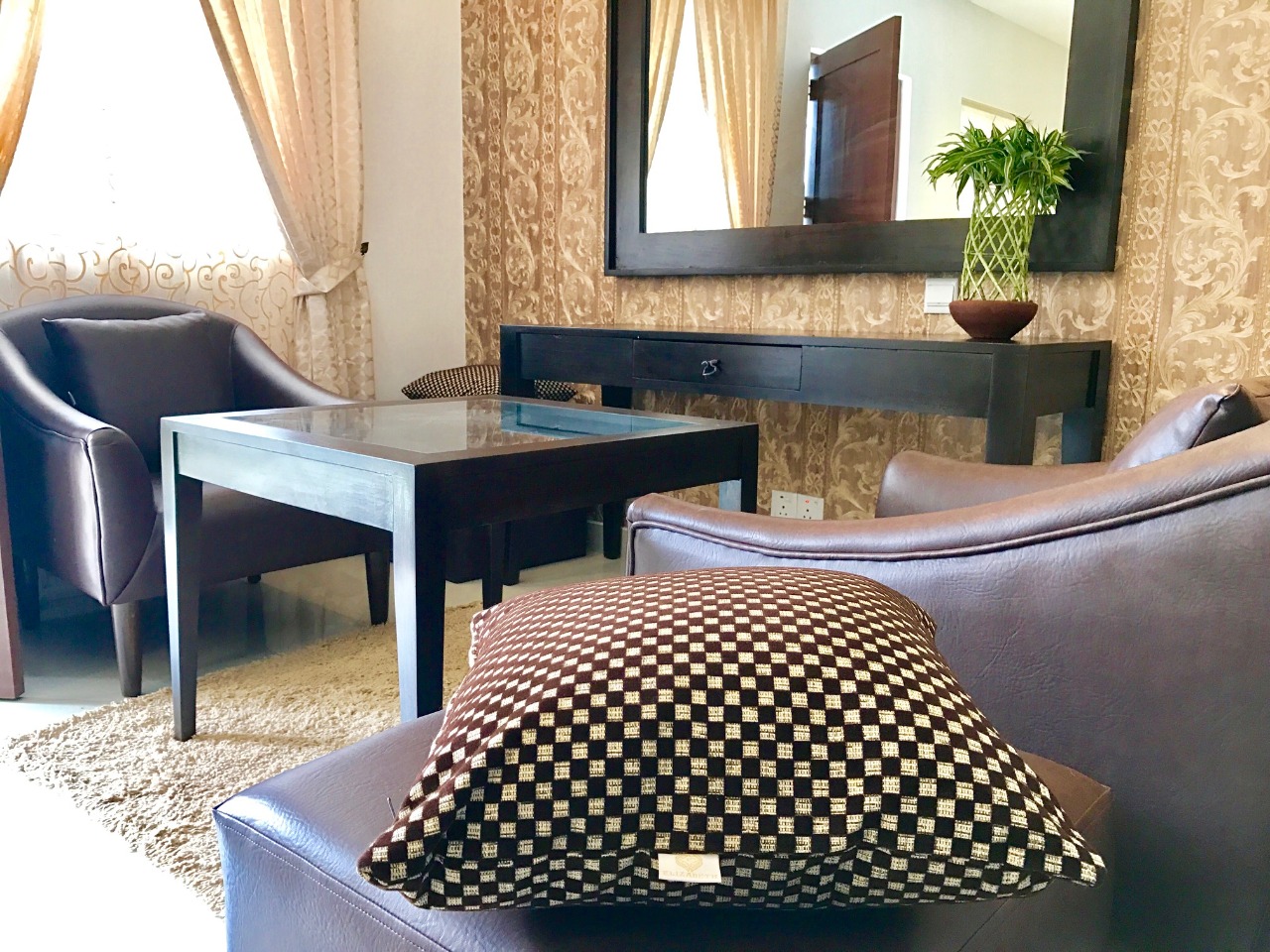 Kitchen and bedroom praised for interior excellence at Laya Leisure
Kitchen & Bedroom, one of the industry's leading and preferred partners providing total space planning and design solutions, has recently been acclaimed for its interior project at Laya Leisure, a stunning hotel property located amidst lush tropical vegetation with spectacular views at Molkawa, Kurunegala run by the Sri Lankan military.
Major General Sudantha Ranasinghe (Rtd.), who is the Director General for Disaster Management at the Ministry of Defence, thanked Kitchen & Bedroom Group CEO Dr. Mohammed Rushmi Sacquaff for his highly personalized and meticulous details of design, architectural fabrication and organization of all schists, including the eye-catching color combination and superior quality of materials used during the project.
Furthermore, Major General Ranasinghe appreciated Dr. Sacquaff's knowledge and experience for this advanced and unique thought on the structure, professionalism and timely delivery of the project. Dr. Sacquaff brings a wealth of expertise and contribution to the field of interior design, holding a doctorate in interior design from the American National Business University, Delaware, USA.
Dr Sacquaff continues to run Kitchen & Bedroom, which is now a sought after interior planning and design firm, as lead design consultant for all projects, as well as being group CEO. His talent for capturing and designing highly scalable living spaces that combine the best of luxury, comfort and functionality is recognized by many clients. Dr. Sacquaff also mentors and leads a team of highly skilled interior designers, inspiring them with fine artistry and craftsmanship.
Dr. Sacquaff believes in providing clients with the best possible advice and solutions to optimize and realize their interior space, color and style, guiding and guiding them through every step of the project, including consultations. and 3D drawings and more advanced services such as color balancing and lighting. and the design of the electrical installation, all free of charge.
Kitchen & Bedroom has also recently launched its own state-of-the-art manufacturing and assembly plant in Colombo, equipped with German and Spanish technology, with ambitious plans to expand and enter major markets in export. Last year, Dr. Sacquaff was named "Best CEO of the Year" at the BIO Awards, was recently named a Master Project Manager (MPM), and named a Fellow of the American Academy of Project Management (FAAPM).


Post views:
85