hospitality + creativity unite within the dynamic POSThome in milan
smart living meets creative hospitality at POSThome, milan
The POSThome project in Milan, Italy, was designed during the first lockdown as a smart apartment in which security, comfort and technology come together to meet the needs of the "new normal". Located in a 1930s building in the heart of the Italian metropolis, the 2022 iteration of this residential concept reflects the evolution of hospitality and travel. The colorful interior was designed by the Milanese studio ThirtyOne to become a creative refuge full of vibrant colors, varied textures and natural materials. This year, the team also created 'Light as Clouds', a light installation suspended on the balcony of the apartment. The work is done 100% recyclable materials and was created with sustainability in mind.
To learn more about POSThome's multifunctional environment, as well as the 'Light as Clouds' installation, designboom spoke with Claudia Campone, founder of ThirtyOne Design studio. See the interview in full below.
all images courtesy of Valentina Sommariva
interview with Claudia Campone
designboom (DB): POSThome was born as an after-house, just after the first confinement in 2020. How has POSThome evolved since then, and what thoughts have been generated over time?
Claudia Campone (CC): As the confinement experience evolved in many ways, we also felt the need for POSThome to follow this evolution as any design project should. In fact, I believe that every project, in any field or scale, should live its own life. Imagine how often we renovate our homes or how often a restaurant needs to renovate its tables and chairs – these are positive signs of an optimistic approach to life.
POSThome began as theoretical research which then materialized: a life-size model of a "storm shelter" taking place outside these walls. It then became a space for online social interactions, work meetings, networking activities and, more generally, creation. That's why we thought the natural evolution of this space was the art residency – a space where, at different times of the year, can accommodate an artist or creative professional who can work from there and leave a trace of his presence. .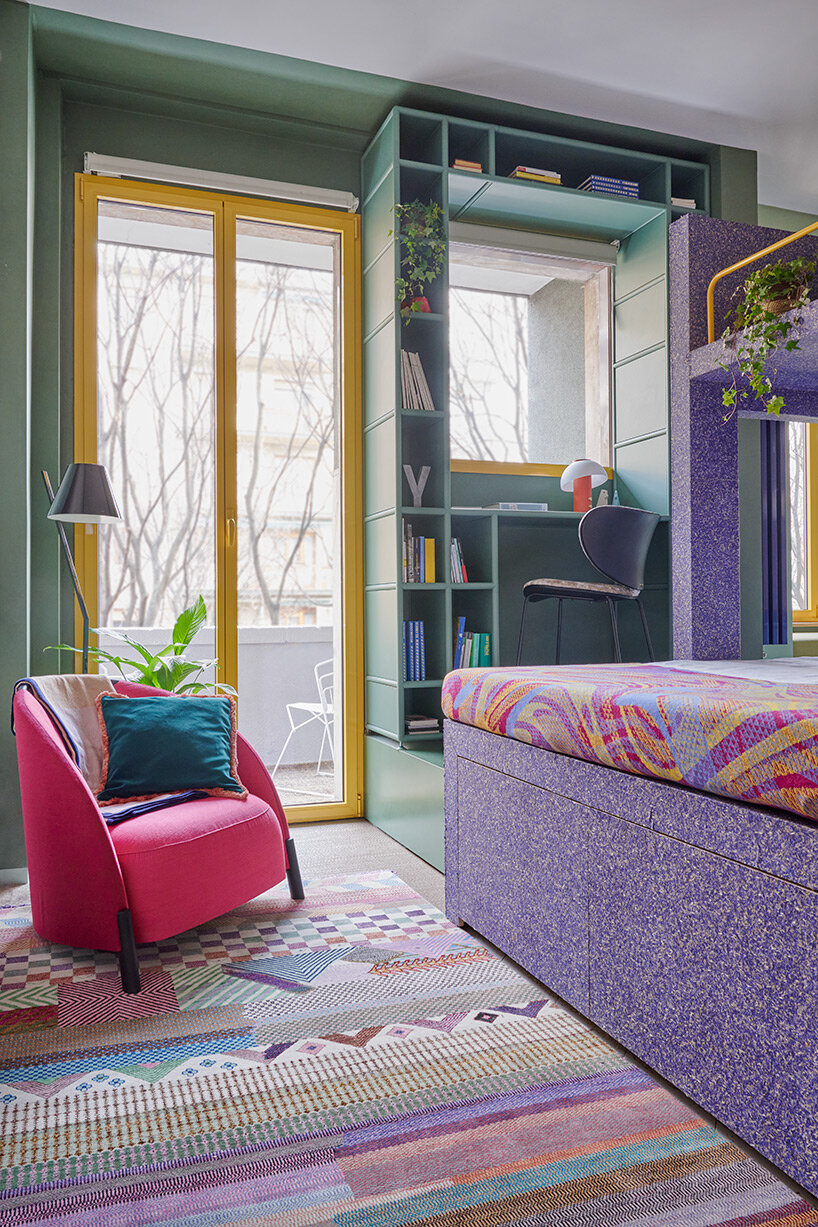 DB: How would you describe your work to someone who has never seen your projects before?
CC : Creativity and design are often misunderstood with decoration or make-up work: in fact, in my work, I have always tried to be creative by solving problems or finding unexpected solutions to obvious problems. This is also the reason why my company is called Thirtyone Design. In Italian, we use this common saying: "Once you've done thirty, do thirty-one", which always means trying to go the extra mile, push further and challenge the first solution to get a better result.
From my training in Design to my first professional experience in the field of luxury distribution, I have always tried to maintain a transversal approach between the visual arts, theoretical research and a playful approach. I believe that some of my major projects perfectly embody this diversity. Consider the site-specific installation Biggest Bow, which every year helped people lift their heads in a real and metaphorical approach to life.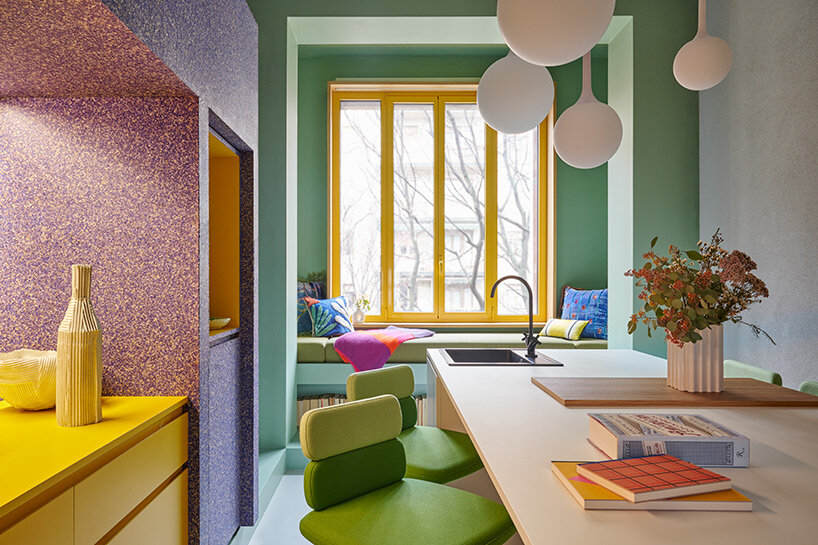 DB: Sustainability is a central theme of the project presented at Milan Design Week, Light as Clouds. Can you say more about the concept behind the project?
CC : This concept was born at a specific time in the office, when we were planning to imagine a strong message for Design Week. There has been great expectation around this great event in Milan, after the pandemic period, and being the 60th edition of the Salone del Mobile. But our feeling was that the real urgency of the Design community was no longer to present new (are they really new?) furniture/products, but that Designers should be the ones looking ahead for everyone , waving hand over a vision of the future. This is why, on the contrary, we thought about the good side of the "vacuum" and the calm of the past 2 years, in particular on the reduction of our footprint on this planet: less travel, less consumption, less production of waste. Every big event, on the contrary, has a big impact on.
With my team, we wanted to accentuate this notion of imprint and make it as visible as possible. We researched the (unbelievable!) average amount of packaging waste produced by a single family each week, and provocatively chose the light cloud shape to communicate that heavy footprint. Our partners for this project are 2 brands (Linificio and KUKU) who are doing an incredible job in sustainable packaging related to food consumption. Thanks to them, LIGHT AS CLOUDS was launched a few days before Milan Design Week as a warning message to the city and the neighborhood around us.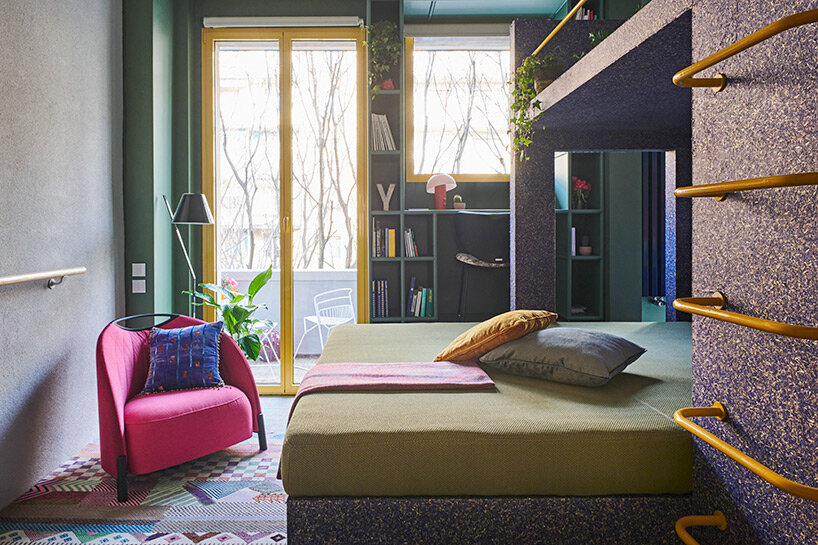 DB: Is sustainability something that you and your studio usually focus on?
CC : Yes, as every citizen of this planet should believe. We all understand that choosing to go sustainable means additional costs and time. But luckily the world is changing and everyone is trying to do the best they can. For this reason, working as a designer for sustainability, choosing materials and finishing, becomes easier every time by not only identifying productions with a 100% recycling process, but also by working with small companies that are "socially and economically" sustainable in a broader approach. on this subject. POSThome has been our Manifesto project in this sense: not only have we identified ourselves as pioneers in the production of 100% organic-based materials, but we are also carrying out research in the identification of small businesses and small craftsmen instead of choosing the fast lane of mainstream or "seen". on-the.IG" elements. We are currently working for Lanerossi, creating their first Flagship in Milan which is scheduled to open next fall season. It is an amazing brand with a great heritage but nonetheless they continue to innovate to improve the sustainable production process.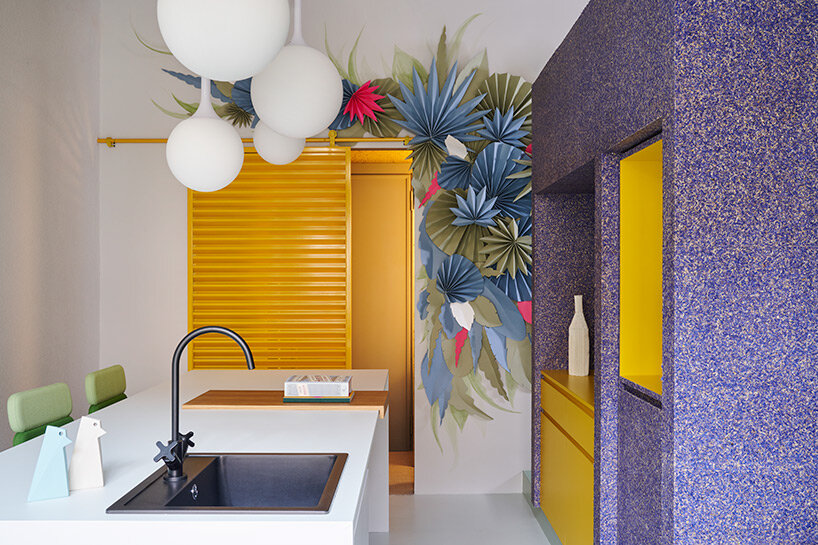 DB: One of the main elements that make POSThome unique are its artist residencies. What is your vision of the links between art and design?
CC: As I mentioned earlier, POSThome has naturally become this place where creative things happen and where interesting people meet, simply because all our homes, our living spaces, are in fact this kind of places. Particularly in the Mediterranean culture, we like having people (lots of people!) at home with us, sharing food and ideas, talking about everything and creating a personal/collective space that changes every time with the guests. This is why we have opened our doors to artists and we constantly like to keep direct contact with the artistic institutions and academies of our cities (Rome and Milan). Artists as Designers have a talent for visioning: anticipating what is about to happen, imagining next steps, and beginning to chart possible paths.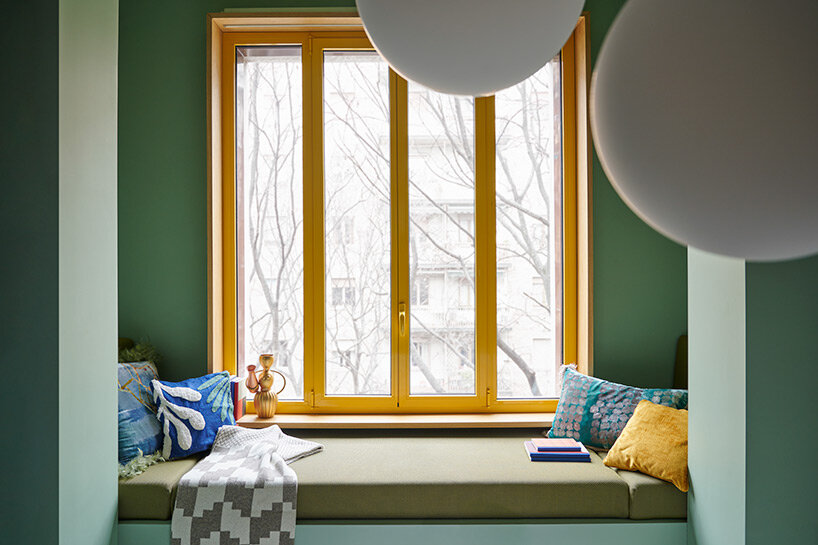 DB: From interior projects to installations to design, is there a specific medium that you most enjoy working with?
CC: I'm a draftsman, almost a graphomaniac. Since I was little I could spend hours without fatigue drawing, painting, watercolor. I remember once when I visited a tailor's shop in London, this old man was explaining to me how muscle memory, after many years of repeating the same gesture, had become the most powerful tool among his hands. I believe that our job as designers is exactly the same: we have a powerful magical connection between our brain and our hand holding a pencil, and as long as we constantly train this "muscle memory", this link between imagining and making, we can create our own magic wand. Of course in my firm we use any digital resource and software but often, if only from a 3D model or a CAD plan, I feel more the limitation of these devices than the opportunities.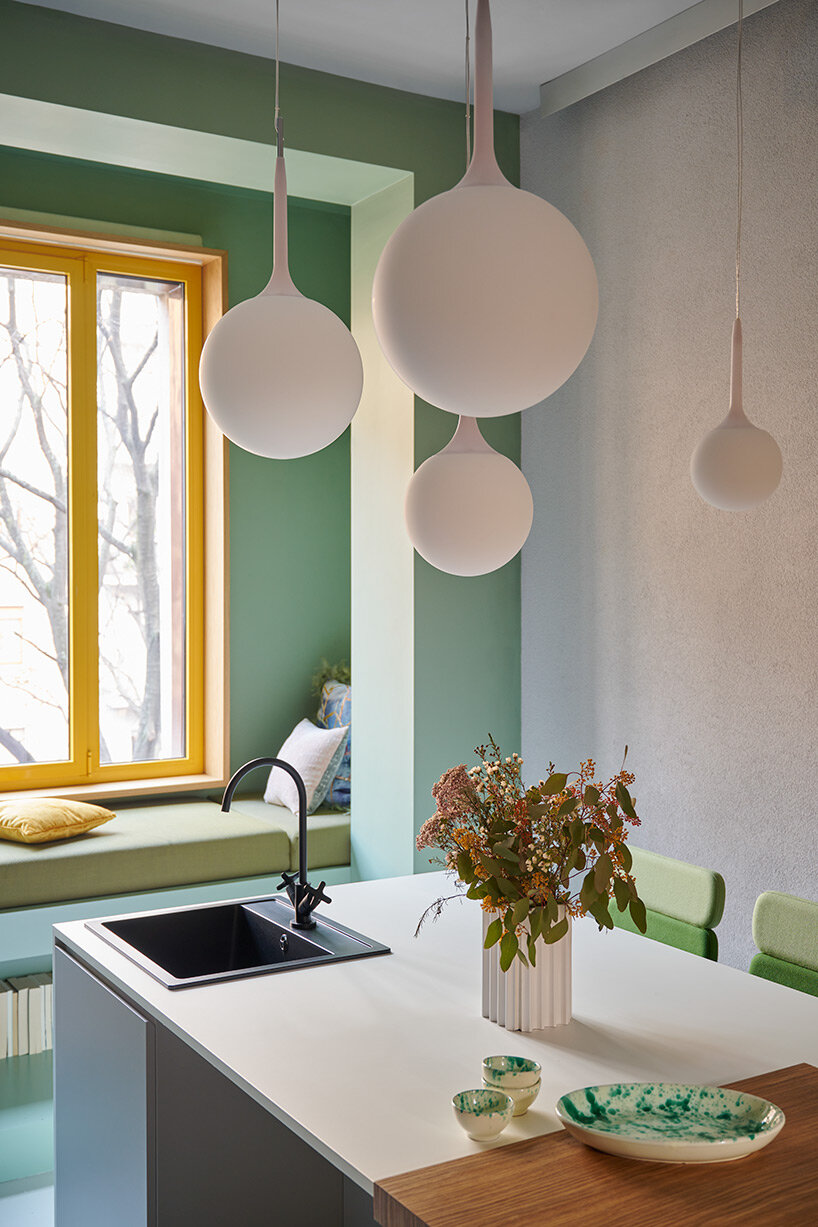 DB: What are you working on at the moment?
CC: We are having an incredibly successful year and I am very grateful for that. Our main projects still concern Retail Luxury Fashion and Luxury Goods, but as we observe a general trend towards the merger between F&B, Retail and Residential, we are now delivering projects that become true Lifestyle and Experience Design concepts. It all started when Dior requested a collaboration to design their open-air boutique in Capri completely immersed in a natural rock cave and featuring custom pieces in traditional local materials. In every project, we try to inform the design process with meaningful storytelling: recently, with Technogym, we conducted a store activation process to celebrate not only their innovative products, but also their talent and unique network of champions .
When we establish a collaborative design process with our client, it quickly becomes an opportunity to challenge ourselves to explore new topics and push the boundaries of our design research: it has been a very rewarding experience with Uniqlo, a brand that invests a lot of energy in design development. phasing of a very open approach in creative methodology.
A very exciting collaboration is now starting with the Langosteria Group and this will be our first F&B challenge: by tackling this area, we are achieving the next level of complexity in terms of function and aesthetic integration: so stay tuned because good things are coming!