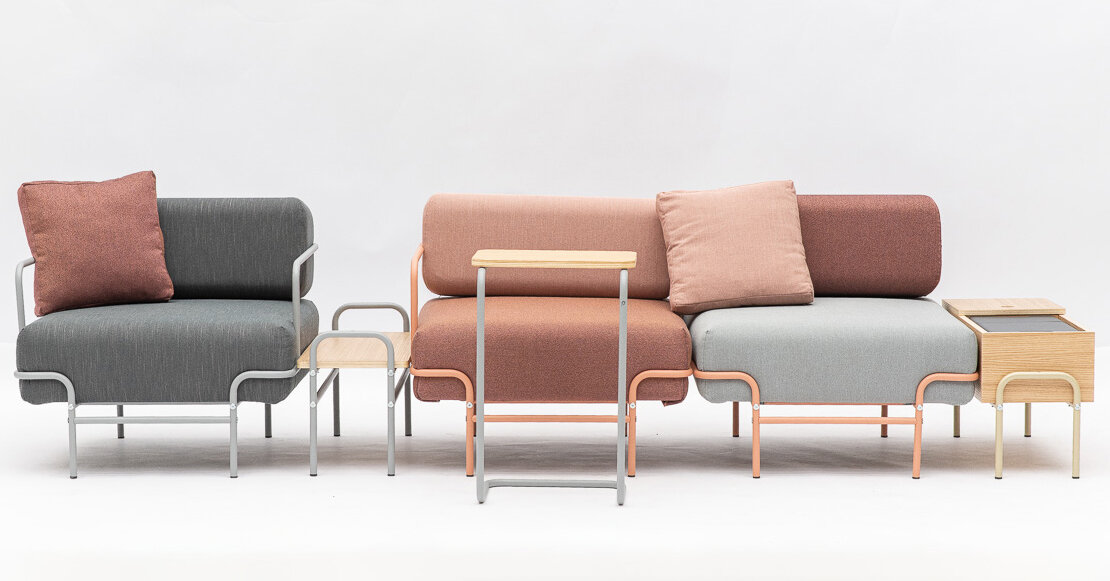 HFDA's LAB design promotes the best of Hungarian design
in collaboration with the french design institute VIA, the hungarian fashion and design agency seeks to put hungarian design on the world map.
the flexible tangens collection by designer sára kele, made by rotte – winner of the 'red dot: best of the best' award
an ever-popular attraction at international design fairs are booths showcasing the work of talented designers from a country or region that may have had little exposure beyond its borders. reflecting the local culture through the manufacturing methods, materials used and its aesthetics – and presenting a refreshing alternative to globalization – it is often fresh and original, and appeals to interior designers and architects looking for pieces unusual.
digital communication played a vital role during the pandemic, but the value of actual fairs became more evident in a post-covid world: they allow interior designers to assess first-hand the quality or aesthetic impact of new products.
exhibitors also benefit, as a Hungarian fashion and design agency (HFDA) is only too conscious. its recently launched initiative, an incubation program called design LAB, seeks to put the cream of Hungarian designers and manufacturers on the world map. the first step in its strategy is a collaboration with the long-standing french design institute, valorisation of innovation in furniture (VIA), which promotes french design and exhibits it in its parisian gallery.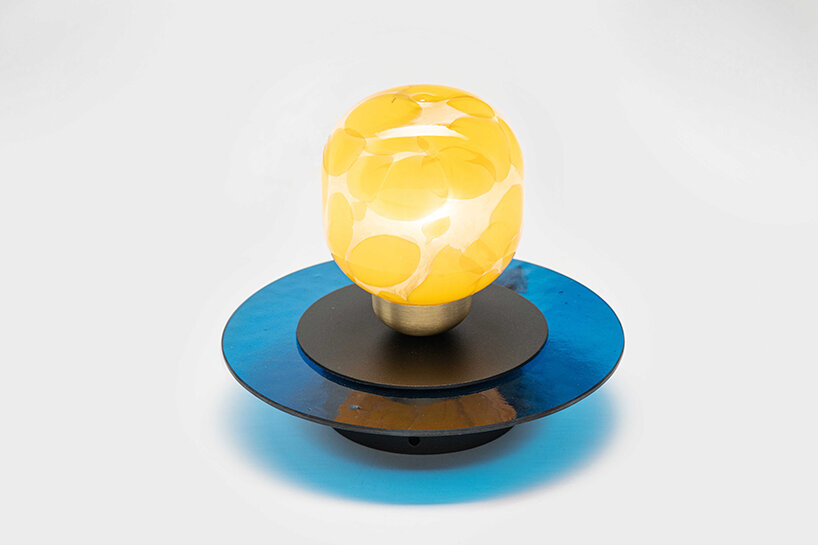 a detail of the berri jewel-like luminaire family designed by the POSITION collective and produced by úri lux
VIA also organizes "speed-dating events" where designers meet manufacturers with the aim of creating collaborations. inspired by VIA, HFDA kicked off their LAB design program by hosting their own speed-dating event (held digitally last year due to the pandemic). this resulted in the twinning of seven Hungarian designers and manufacturers, who had six months to imagine a finished product. this resulted in 43 models suitable for series production, and HFDA undertakes to support the production of seven of them. 'we are extremely proud that more than 40 unique and innovative creations are ready to make their mark at any exhibition in the world,", says zsófia bata-jakab, CEO of HFDA.
The recently launched initiative by the HFDA, an incubation program called design LAB, aims to put the cream of Hungarian designers and manufacturers on the world map
VIA presented the seven products in its gallery on avenue ledru-rollin during paris design week 2021 (September 9-18). five creations were also presented at the Paris Maison & Objet 2021 show (September 9-13).
the main characteristics of LAB design products are their versatility and durability – and they are recognized for their excellence. designer sára kele's 15-piece tangens furniture family, made by rotte, has just won the "red dot: best of the best" award for the highest quality of design. for HFDA, the announcement of this prestigious distinction truly validates the LAB design objectives.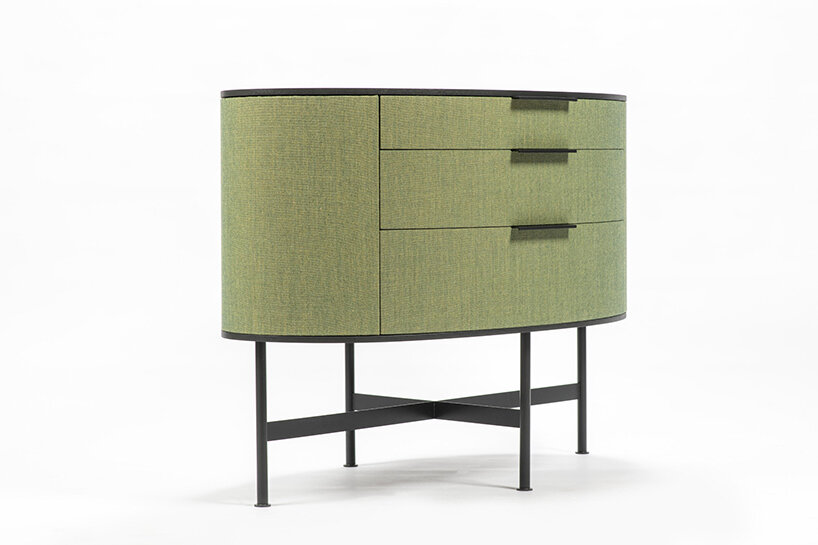 top: a modular element of tangens. above: a chest of drawers from the loop collection, designed by máté horváth of forms design and manufactured by árkossy búto
kele always takes into account the impact of an object on its environment when designing. a long period of research on the materials to be used for the tangens led kele to find a fabric of good quality, pleasant to the touch and durable. tangens is designed for home offices – hence its domestic look. it is a light and modular collection that can be easily rearranged, adding to its informal character. its tubular metal frames are reminiscent of the aesthetics of the German design school the Bauhaus – perhaps a nod to its Hungarian fasteners. Hungarian artist lászló moholy-nagy was a teacher there.
'we are extremely proud that more than 40 unique and innovative creations are ready to make their mark in any exhibition in the world'
equally flexible is the loop family – 12 trendy pieces of furniture with curvilinear curves, including dressers and sideboards in attractive tones from brown to forest green, designed by máté horváth of forms design and manufactured by árkossy bútor. these function as modular elements which can be configured in different ways and are partially made from recycled materials.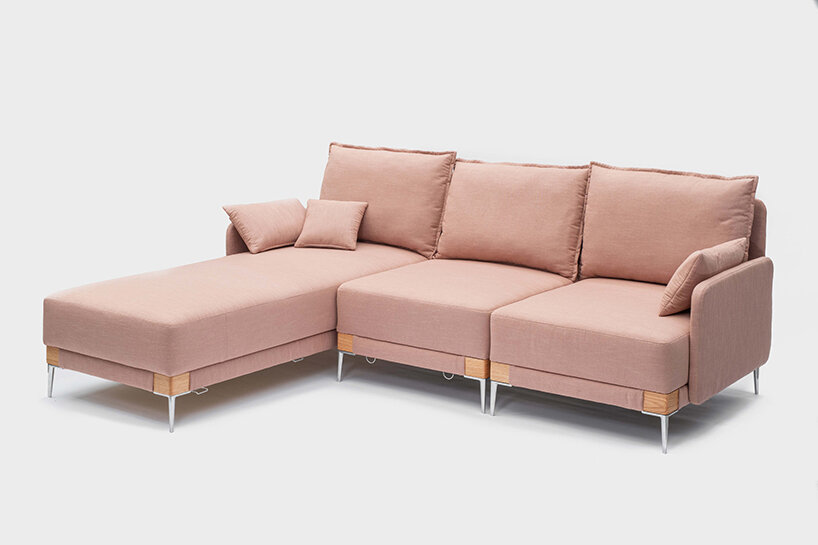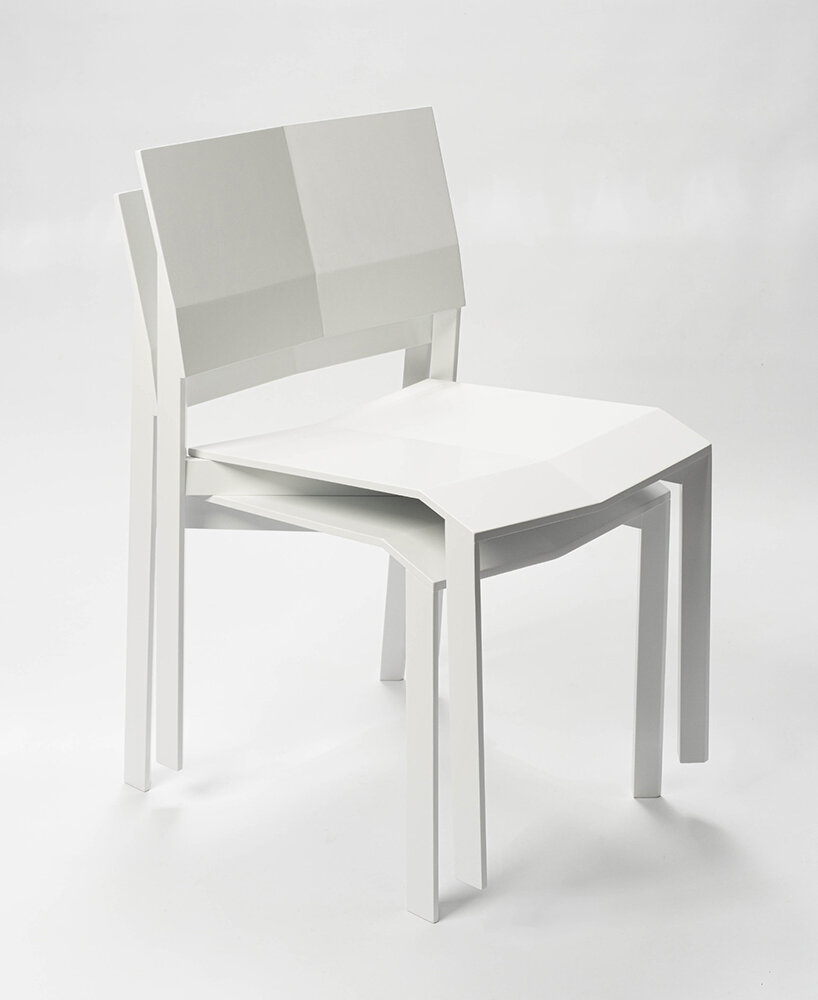 above: the durable and modular match sofa by máté horváth by varkoly fiai. above: the clean, stackable tile chair designed by dániel lakos of planbureau and manufactured by balaton bútor
horváth has also teamed up with furniture maker varkoly fiai to create the match sofa family whose simplicity is deceptive because it is very flexible: its modular units in different sizes allow for a variety of training. it is covered with a fabric made from recycled PET bottles, while its cushions are filled with foam waste generated during the production process.
designer dániel lakos from budapest-based studio planbureau and manufacturer balaton bútor co-created the elegantly clean tiled chair. although sober, it has character thanks to the subtly inclined planes, reminiscent of folded paper, which form its slender seat and back.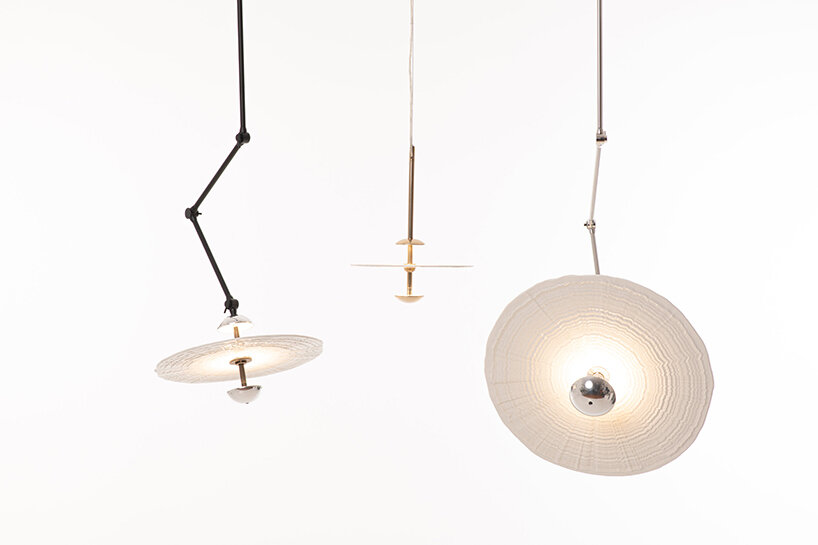 above: the opulent berri pendant lamp designed by the POSITION collective and produced by úri lux. above: designer miklós leits and striking tribute lighting from micro-licht lighting studio
in terms of lighting, there is the homage lamp family developed by lighting and interior designer miklós leits and lighting studio micro-licht. this spectacular design combines an industrial aesthetic in the form of large glass discs used for lighting with an artisanal design – opulent porcelain glazes cover the discs.
another lighting design is the berri six-piece collection designed by the duo attila kertész and bence simonfalvi from the POSITION collective and úri lux. this decorative pendant light, dotted with glass globes, is inspired by the symphorine shrub and its berries. like jewelry, it features exquisite details – wood, shiny metal and glass pigments.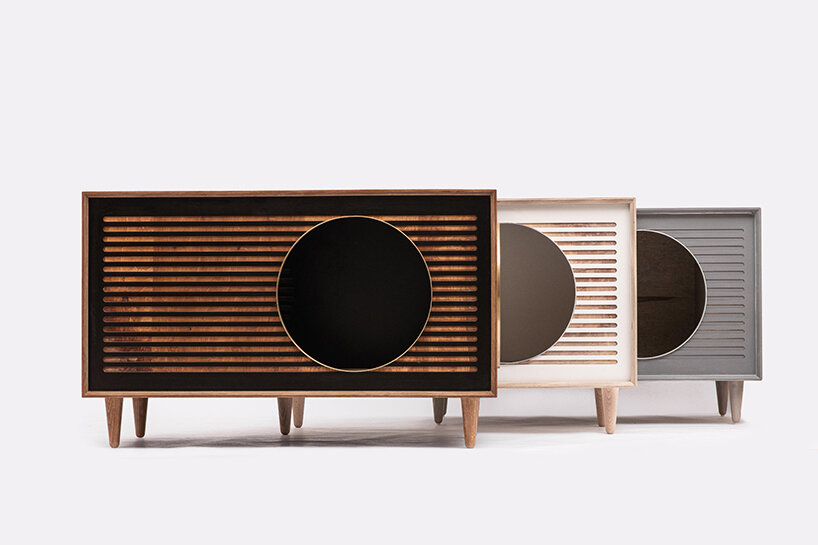 the three-tone pet flat, an ultramodern kennel designed by istván ulmann and manufactured by tilia 2002
Finally, dog lovers will be amazed by the pet apartment – a smart and sustainable kennel with solar panels that generate electricity for lighting, activated by a sensor, and internal and external cameras so that owners can monitor their dogs from a distance. it also has a sliding panel ensuring natural ventilation. this is the idea of ​​designer and architect istván ulmann and manufacturer tilia 2002.
in paris, these designs provided a revealing snapshot of contemporary hungarian design that has the edge over new work presented as prototypes as they are fully functional pieces, available for purchase by architects and interior designers. as bata-jakab says, 'an important criterion for HFDA are designer products suitable for series production. it also gives manufacturers and designers commercial stability.'
overall, this Franco-Hungarian collaboration is a timely reminder that hungary stands out in central europe as a pioneer in cutting-edge design.
the work of the talented hungarian designers will be presented at 360 design budapest from 4 to 10 october in bálna budapest.
guest article by dominic lutyens / architonic
simon keane-cowell i architectonic
Sep 24, 2021