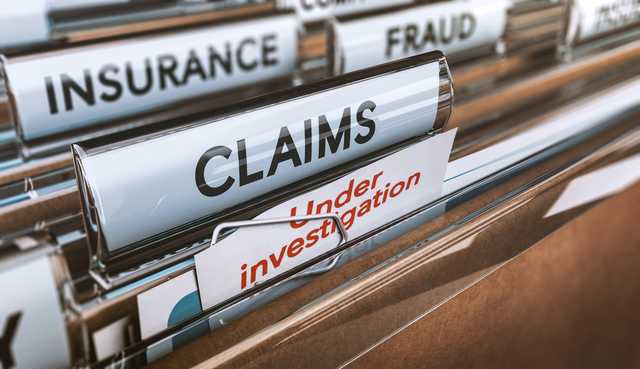 Half-truths and double misfires that keep insurance rates low
Ideas & Debate

Half-truths and double misfires that keep insurance rates low
Monday 01 November 2021

Anything that makes the buyer of a very expensive car insurance policy feel valued would be an advantage.
Just as M-Pesa revolutionized the banking industry, we can only hope that a game changer will do the same for the insurance industry.
Last month I published a few articles on the insurance industry in Kenya and its low penetration. Well, I might as well have asked a group of recovering alcoholics to describe their first 100 drought days, for the amount of vitriol some readers had about their own experiences justified me doing what hopefully is a final article on this clearly thorny subject.
This was JG's point of view:
Another reason why the adoption of insurance products is so low is the chronic lying in the industry. I bought an education policy which I have come to learn is hogwash. An insider told me that it would have been wiser to buy a money market fund because it offers a better return, no lock-in period, no cash value etc.
But because the broker would make a higher commission, she sold me a fake product oblivious or reckless of my financial goals. [First off I must admit, I had to google what mendacity means. Let me tell you Maina, JG is on point like decimal and if you don't know what it means, let your fingers do the googling for you]
Well if JG was sitting next to me I would have given him a rating of five because his broker had to be the sister of another senior insurer who convinced me to take out two compounding policies. He quit his insurance company employer shortly after his lie [See what I did there?] sales pitch.
I called the organization wishing to change the policy and was informed, luckily enough I might add, that I would have to run a 42km marathon five times on February 29 with a solar eclipse dancing on the horizon even before that. I can think of cashing in on the policy. We live. We are learning.
MG stated the following:
I have auto insurance policies from one of the "reputable" companies, purchased through a very reputable agent. My insurance premiums were 3% of the value of the motor vehicle, but since these are older vehicles, the amounts actually paid were reasonable. Recently I bought a Lexus SUV.
The agent increased the risk factor to 3.5 percent. I drive the car and have no claims history to tell. The only reason my premium rate went up is that I now have a more expensive car. I chose to self-insure and put the car under third party coverage.
MG is not one of the infamous Subaru Boys who spend their Sunday afternoons through Limuru's tea plantations as if the devil himself is clinging to their exhaust pipes. He's a highly respected 60-year-old, rightly outraged that his decades without insurance claims count for nothing.
The same kind of nothing that occupies the minds of lappers on Riverside Drive. What could make a difference for MG is if the insurance company could perhaps provide additional products that justify the increase in premiums but reward him for the lack of claims. For example, a free set of tires after three years without a complaint or a head-to-toe car wash every month with a deep interior cleaning.
Look, I'm just throwing some crazy ideas, but anything that makes the buyer of a very expensive car insurance policy feel like they're valued would be a plus.
But all is not pessimistic. RM has been my insurance agent for 21 years. Thanks to his policies, I was able to educate my children, build a house and buy a car at a time when I had left a paid job and had no income to demonstrate to a bank official by giving me the " Are you crazy to apply for a car loan? " see.
My own mother swears by her medical insurance provider. She happily played golf until her seventies while her supplier paid for her annual medicals and the company had provided her with good coverage for 15 years.
I support his trust in the company as they paid my late father's medical bills when he was diagnosed and treated for cancer in India in 2007. This company alone has kept my trust in the insurance providers. medical when there is very little faith to grasp. .
There are some great stories, don't get me wrong. But they are drowned out by the bad stories, the lack of product variety, and the complicated messaging and contracting process that leads to misunderstanding and mistrust, the insurance industry's double duds.
Just as M-Pesa revolutionized the banking industry, we can only hope that a game changer will do the same for the insurance industry. This revolution will not be televised.
[email protected] Twitter: @carolmusyoka