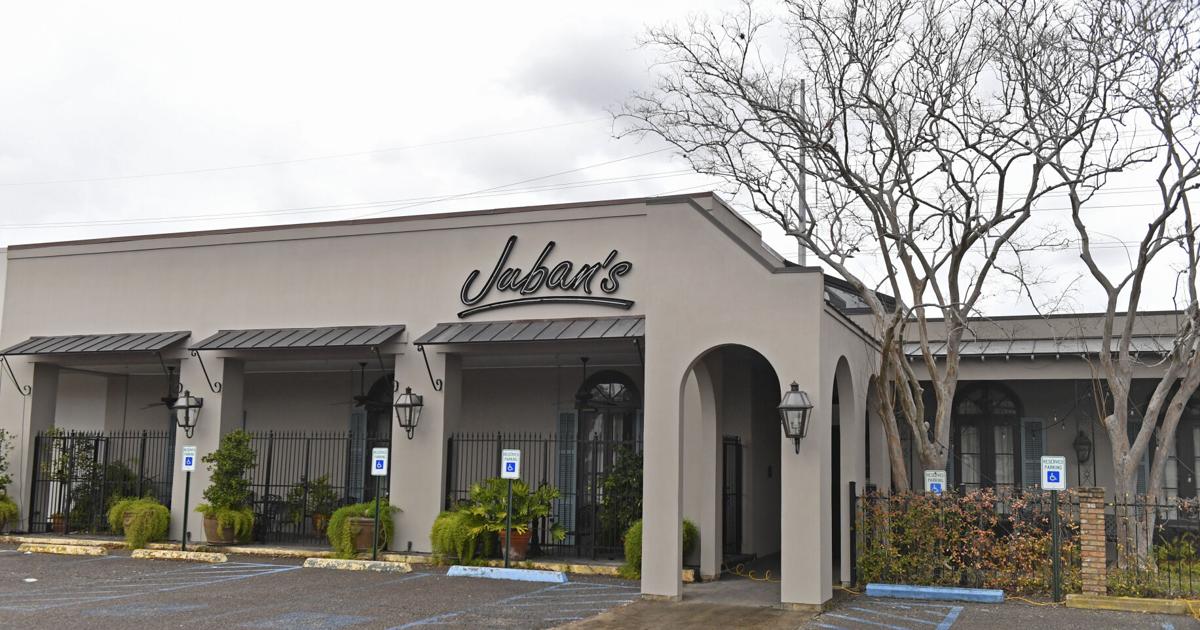 Guess who's back? After Almost Two Years, Juban's Creole Restaurant Reopens With New Menu Items | Entertainment/Life
The Creole Restaurant in Juban has officially reopened its doors.
After being closed since July 2020 due to the COVID pandemic, the restaurant reopened on April 4 with a new menu, radically revamped interior design and new management under the Making Raving Fans Hospitality Group.
Making Raving Fans Hospitality is made up of partners Chef Peter Sclafani; Michael Boudreaux, former owner of Juban; and Kiva Guidroz, who opened SoLou Patio Restaurant Bar in 2021.
Juban's announced on its social media sites in mid-March that it was hiring and began taking lunch and dinner reservations on March 28. His Facebook post also teased the restaurant's new design, which Sclafani says has been totally reconfigured.
"It's quite large, and the first thing you notice will be a big yard when you walk in," he said. "It's an outdoor courtyard with about 50 seats."
And for those wondering about the Juban signature tree bar area, it's gone.
"We have a new tree in the bar," Sclafani said. "And we put another bar in what used to be the main dining room. We call it the Hallelujah Bar, and it has brass tables and trumpet chandeliers."
Yet the most dramatic transformation occurred in the dining room at the back of the restaurant. This room was once reserved for private dinners.
"He was completely transformed," Sclafani said. "The walls are now dark wood with stained bookcases and a fireplace. And we have paintings of famous LSU athletes and coaches in vintage attire."
Sclafani said Xdesign, Inc. created the restaurant's new interior. The restaurant also hired DNA Workshop, a local architecture firm, in July to consider reconfiguring the restaurant's huge space, including multiple dining areas.
Juban's will remain a Creole fine-dining establishment, continuing to offer dishes as popular as his Hallelujah Crab and Fish Adrian alongside a few creations added by the restaurant's new head chef Chris Motto, including his Crab and Chicken Cauliflower Soup. Brie.
"It's become a customer favorite, and I'll tell you, it's absolutely amazing," Sclafani said. "I ate this soup every day."
As a role model for the new Juban's, Sclafani, in an interview in July, highlighted two restaurants he co-owns: Phil's Oyster Bar and Portobello's Grill. Like Juban's, both are long-standing popular local restaurants.
"With Phil's, we didn't want to come in and flip it," he said in July. "We wanted to pay homage to the past and bring it into the future by slightly updating the menu and making it more modern."
Juban's was the latest property in the Juban restaurant group to temporarily close, following the COVID-related closures of Adrian's Restaurant, Christina's and Beausoleil. Beausoleil was acquired by Stephen Hightower's City Group Hospitality, as was Adrian. Adrian's reopened as a City Pork restaurant and Royal Taste of Jamaica moved into downtown Christina's.
Juban's received a $1.7 million grant from the U.S. Small Business Administration's Restaurant Revitalization Fund, aimed at helping restaurants recover money they lost during the pandemic. The restaurant also received a $342,200 loan under the Paycheck Protection Program.