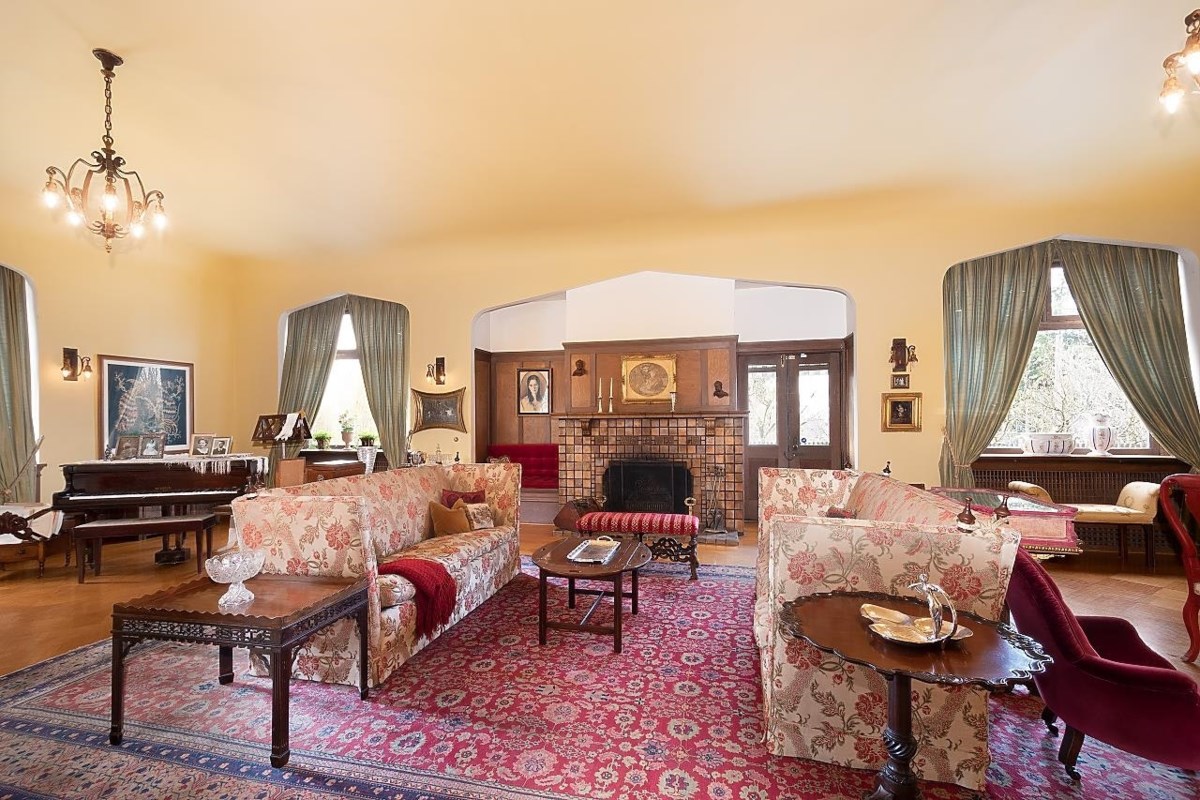 Dutch-style house with unusual interior for sale in Vancouver
It has belonged to only two families in nearly 100 years.
While there are homes with more unusual interior design choices, this is perhaps the most unusual interior design of a Vancouver home.
The House, at 4987 Connaught Drive, is a Dutch Colonial Revival style structure. From the outside, the Shaugnessy House is interesting, if not beautiful, with a slightly barn-like roof. It's a big house, with nearly 7,000 square feet of space inside, including six bedrooms and five bathrooms.
Inside, however, things are a bit more unusual. First of all, the interior design here seems very appropriate for the era in which the house was built (1925), but it is the design of the structure itself that is more eye-catching, with curved ceilings, stained glass between rooms and lots of hardwood.
Of particular note are a balcony overlooking the "castle-like Great Hall" and an absolutely huge living room (it's nearly 1,000 square feet, bigger than many apartments in Vancouver).
Much of it feels like a New England museum capturing the turn of the century. This may in part be due to the fact that in its 97-year history, only two families have lived there.
Adding to the unusual design, there's also an outdoor terrace that overlooks a full tennis court. Downstairs there is also a billiard room.