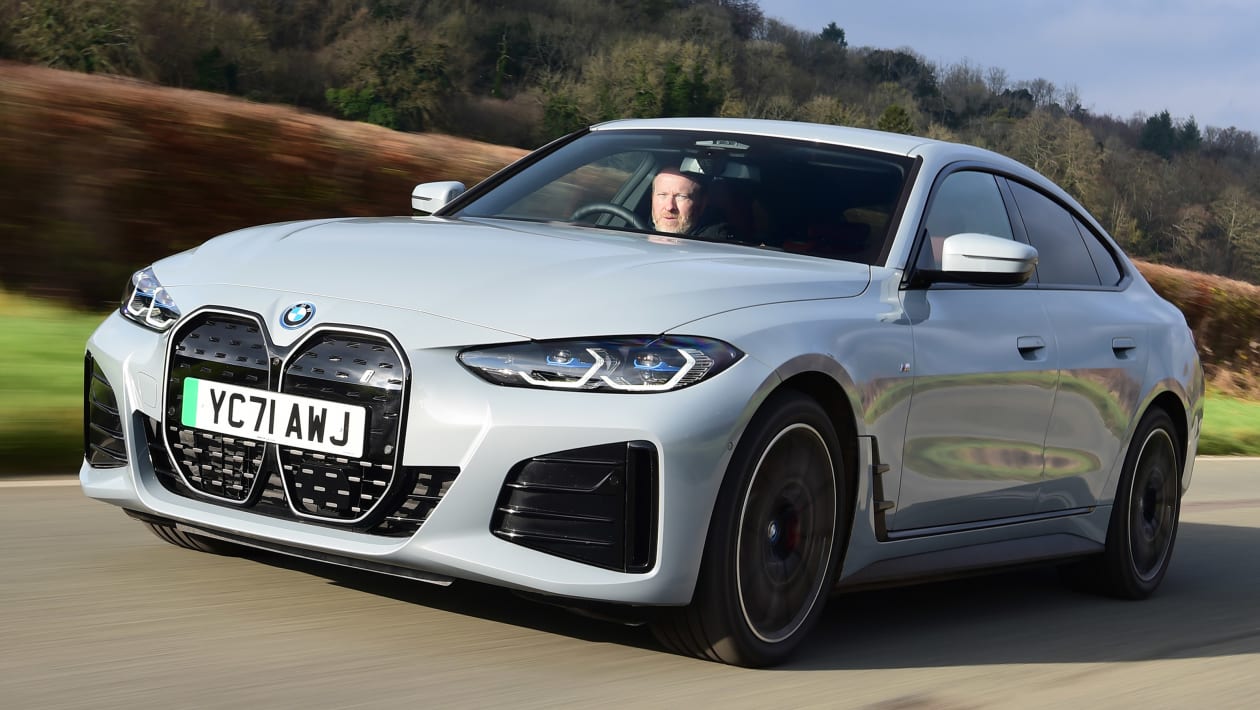 BMW i4 review – Interior, design and technology
The i4 looks a lot like the 4 Series Gran Coupe, with the closed grille being the biggest sign that there's no combustion engine under the hood. The oversized grille design has drawn some criticism, but the overall look of the i4 remains suitably smart and sophisticated, while the five-door body style gives it real road presence.
A quick look inside the i4 cabin will reassure you that BMW hasn't skimped on build quality – it's generally flawless, with plenty of soft-touch materials used, as well as metal accents brushed and carbon fiber effect. Twin digital screens form a curved display and are a standout feature, while BMW includes its latest iDrive operating system.
The entry-level xDrive40 Sport model comes fairly well-equipped with a choice of 17- or 18-inch alloys, LED headlights, sports seats, a rear-view camera and a heat pump that helps improve performance. efficiency of the electric motor. However, for an extra £1,500 it will be hard to resist the lure of the (mostly) cosmetic upgrades that come with the sleek M Sport trim.
Sat-nav, stereo and infotainment
The i4 borrows its infotainment tech from the iX electric SUV, with a 12.3-inch digital instrument cluster placed alongside a 14.9-inch touchscreen in a seamless, slightly curved display. It looks great and manages to strike a usable balance between contemporary touchscreen functions and iDrive click wheel and shortcut buttons. These are so intuitive that they hardly need a second glance to use them.
The displays are also fantastic, although some drivers accustomed to BMW's simple analog clocks might find the half-hexagonal speedometer design a bit difficult. The graphics are clear, however. If you'd rather make the most of your smartphone's processing power, the latest iDrive system fully integrates the Apple CarPlay and Android Auto apps into the main touchscreen.