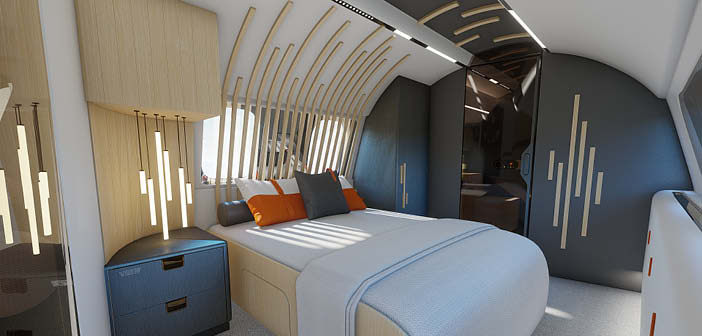 Altea looks back on the highlights of the industry in 2021
Altea partners Jean Semiramoth and Robin Dunlop share a review of 2021 and the trends they expect to see in the business aviation market in 2022.
Specializing in business jets, regional aircraft and helicopters, Altea offers asset management, procurement and sales, financial solutions and design services. Customers include financial institutions, operators, aircraft manufacturers, governments and individuals.
') } // –>
Used planes
Altea noted that 2021 has seen unprecedented demand for used aircraft. "If we look at used planes, the numbers speak for themselves," Semiramoth said. "As of early January 2021, there were approximately 1,700 used business aircraft and 960 used turboprop aircraft for sale on the open market. Less than 12 months later, they have fallen below 920 and 640 respectively, reaching new all-time lows.
According to Altea, this is clearly a seller's market and that is unlikely to change until the second half of 2022. And then there is the price hike. "What a major paradigm shift in less than a year," Semiramoth added. "General prices across the board are now back to – and in some cases above – pre-pandemic levels."
new plane
As for new business jets, Semiramoth points to a dynamic market with OEMs unveiling new models with long range and more comfort, including the unveiling in October 2021 of the Gulfstream G800 (with a range of 8,000 miles nautical miles) and the launch of the G400 (with a range of 4,200 nautical miles).
He also noted Dassault's launch of the Falcon 10X, with a range of 7,500 nautical miles. "The Falcon 10X simply aims to redefine the standards in ultra-long-range business jets with the widest cabin in the segment and a myriad of innovative features such as an automatic recovery mode, a joystick intelligent throttle as the primary power control, dual certified heads-up displays as the primary flight displays, and pilot seats with full recline capability to allow single-pilot cruise operation," Semiramoth said. Meanwhile, the Beechcraft Denali, Falcon 6X and ACJ TwoTwenty all made their first flights in 2021, paving the way for them to enter service between 2022 and 2023."
But are light to super-midsize jets the next aircraft type to watch? As Altea observes, Bombardier unveiled the Challenger 3500, a redesign of the Challenger 350, while Textron introduced upgrades to the Citation M2, XLS+ and CJ4 dubbed the M2 Gen2, XLS Gen2 and CJ4 Gen2. Meanwhile, HondaJet unveiled its transcontinental light aircraft concept, the HondaJet 2600.
Achievements
On the finishes and design front, 2021 has seen an active market despite supply chain issues, said Robin Dunlop, design partner at Altea. "To some extent, the pandemic has led to an increase in MRO activity with aircraft being put in storage and owners taking advantage of the flight slowdown to push through larger maintenance checks," he said.
Dunlop identifies other key achievements over the past year: "After delivering the first Boeing BBJ 787-8 in 2016, Greenpoint Technologies, owned by Safran in Seattle, USA, has delivered the first VVIP interior Boeing BBJ 787-9 in the world to an undisclosed customer. . The power of teamwork enabled Greenpoint to modify the aircraft eight months faster than the first Boeing BBJ 787-8 VVIP. Quite a feat of engineering. The interior design was carried out by Greenpoint's experienced team.
Towards the end of 2021, Jet Aviation announced the on-time delivery of its first BBJ 787-8 VVIP domestic completion to an undisclosed customer. Jet Aviation said the interior was notable for its low weight and low cabin noise level.
Dunlop also noted some of the accomplishments of another company with a Basel facility, AMAC Aerospace, which carried out several maintenance projects last year on VIP Boeing and Airbus aircraft, as well as numerous Bombardier and Gulfstream projects. The company also opened its hangar five, dedicated to mid-size models.
Concept design
Design concepts continue to inspire. For example, Lufthansa Technik used its in-house design team to come up with several interesting design concepts for the ACJ350s.
Back in the United States, Comlux Completion announced that it would be ACJ's completion center of choice for the ACJ TwoTwenty program in late 2020, with a potential pipeline of 15 ACJ TwoTwenty aircraft. The first green aircraft has arrived to equip Comlux facilities in Indianapolis. The world's first ACJ TwoTwenty will once again be delivered with its new VIP interior to Five Hotels Group, based in Dubai, United Arab Emirates. This is expected to happen in early 2023.
"It's a bit of a reference aircraft for the business aviation sector because it creates its own niche, larger, and therefore undoubtedly more comfortable than a traditional long-haul business aircraft, but more affordable and as capable as a narrow-body bizliner," says Dunlop. "There is no doubt that this 'new style' VIP aircraft will have much appeal in the launch customer region."
Back at Altea's headquarters and design studio in London, UK, Altea's design team unveiled a bespoke Global 7500 interior in the fall and joined Bombardier on its Global Tour 7500, meeting the aircraft and potential customers in Stockholm, Sweden. "As aircraft interiors seek to become more things to their owners, Altea believes simplicity and good practice in the industrial design process will be key to future interior designs, especially as ownership of a private jet is becoming more accessible to younger aircraft owners who bring a natural awareness of more demanding design requirements," said Dunlop.
New markets
Dunlop also noted that Altea is studying the eVTOL market and the implications urban mobility will have on business aviation, design trends and aircraft ownership. "This innovation niche seems to be flooded with investors eager to get started on choosing the vehicle or technology that will become the mainstay of the future," Dunlop said. "The truth is, it will be slower than people want it to be, and no doubt a hybrid of several innovations and alternative energy sources. In the immediate future, sustainable jet fuel will play a bigger role in the aviation industry than many might initially think.
The outlook for design and completion in 2022, according to Altea, will undoubtedly continue to grow as long as the aircraft are there to be converted. However, one area that could be particularly interesting to watch is the increase in the luxury hotel and airline cruise market. These markets can use a range of aircraft platforms, from older wide-body aircraft such as the Boeing 767, to repositioned and reconfigured aircraft previously considered regional jets – the Embraer E2 for example, to create a niche between a first-class airline experience and private jet charter.