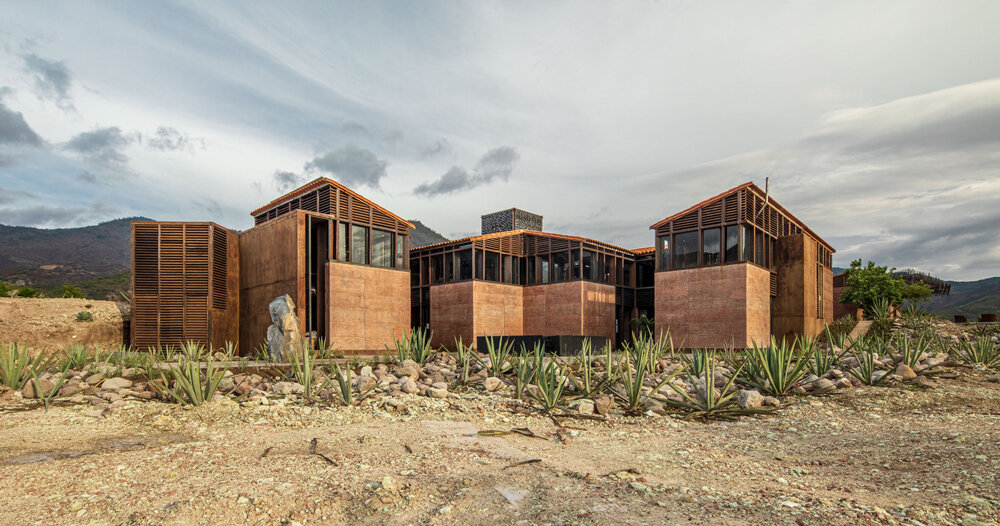 alejandro d ́acosta´s casa silencio celebrates the mezcal ceremony
the 'casa silencio' in xaagá
Mexican architect alejandro d'amosta realizes the "casa silencio" as a ceremonial retreat nestled in a lush valley in xaagá. the boutique hotel is designed with its context in mind and is presented as a celebration of the ancestral process of making mezcal, a lightly sweet drink that is a mainstay of Oaxacan culture. casa silencio occupies a pre-existing mezcal factory, framing views of the so-called sacred mountain and maintaining a strong relationship with the sunset. the design team prioritizes views during the bright night towards the stars and moon over the distant landscape.
images © onnis luque | @onnisluque_fotografia
a cluster maze
Describing the casa silencio, the architect alejandro d'agosta explains that "the voids are the main spaces. these zones exist as a threshold, or connection between the exterior and the interior. as is common among pre-Hispanic sites, the building is occupied from the outside and the grouped buildings form a labyrinth of interior spaces that are in constant dialogue with the exterior, with nature and with the landscape.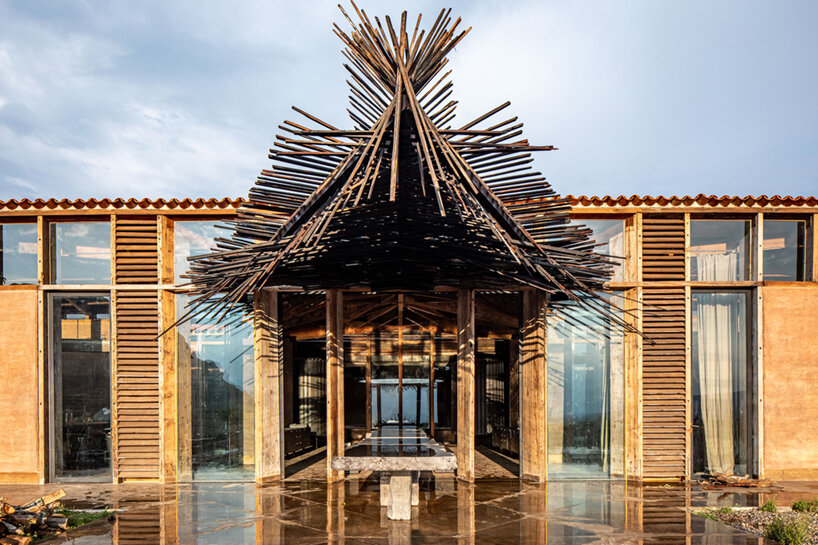 alejandro d'agosta
with his casa silencio, alejandro d'agosta uses local materials, leaving their natural surface qualities exposed. with this strategy, the volumes seem to emerge from the earth and integrate into the environment. it is architecture behind closed doors, nothing came out of the construction in the form of garbage, and every material in the work was reused with another function.
the work honors traditions, it is an emotional architecture that evokes sensitivity and discovery. a contemporary monastery, an immersive space in which drink is created and experienced, visitors are invited to come to terms with the heritage of the region while living in this sacred place.