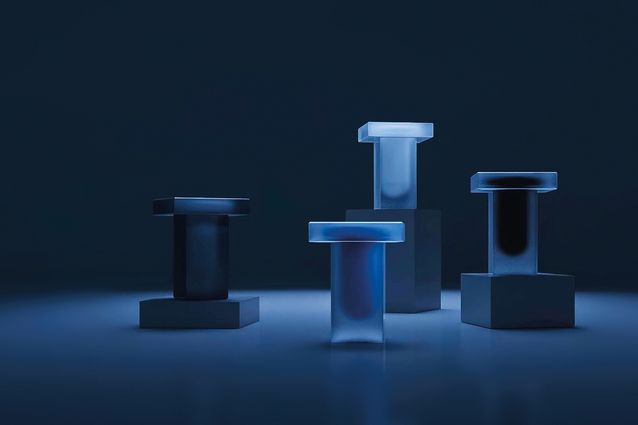 A self-taught designer with a penchant for experimentation: Dean Norton
Dean Norton established his eponymous studio with a desire to have freedom in his design work: to have complete creative expression and control, to design functional pieces that are artistic statements and embody stories, and not be limited by a client brief or a budget.
Born in Britain and based in Melbourne, Dean studied graphic design at university and then interior design at the University of the Arts London, after which he worked on retail and commercial projects, including bespoke furniture and lighting for high-end clients. "I loved designing custom pieces because we were on a budget and the brief was to stand out, so I could express myself creatively," he says. Dean decided that furniture design offered the creative freedom he was looking for and started his own studio in 2017, launching the Moodlum collection in 2018. "Moodlum's idea was for each piece to merge with a space and complement the style and atmosphere of the room," Dean says.
The Moodlum Collection established Dean's minimalist language, which draws inspiration from his graphic and interior background and remains clear and consistent throughout his work: well-resolved geometric shapes, continuous curves and no visible bindings. This language provides a foundation for Dean, allowing him to focus on form and detail, and experiment with materials and finishes, before considering construction and production. "It's more liberating, because I'm not creatively limiting myself with the complexities of construction," he explains.
Dean is a self-taught industrial designer, and this experimental design process proved to be a learning curve as he became familiar with different materials, manufacturers, and production methods. The original Mood tables are powder coated in white or black with a smoked gray mirrored or frosted glass top painted on the back. Their manufacture requires working with metal spinners, laser cutters, welders, mirror makers and powder coaters. It's a labor-intensive process, but one that has allowed Dean to find and connect with suppliers and manufacturers who believe in his vision. He has since designed Mood tables in polished steel, chrome, electroplated steel, black zinc and wood. Each finish imbues the minimalist table and its surroundings with a different aesthetic, feel and effect. Moodlum Zinc reflects the color and tones of its surroundings, while Mood Side Wood and Resin emphasizes the natural grain of wood. Dean also develops custom parts and finishes for interior design commissions, including Mood Side Chrome for Aesop's Karrinyup store.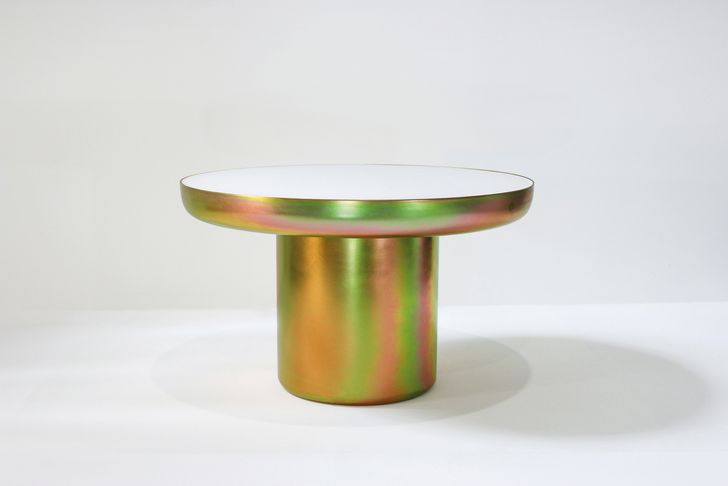 Moodlum's art and story continued not only with this ongoing material exploration, but also through film. Dean worked with 3D rendering engine Alexis Christodoulou and digital artists Spot Studio to create films that showcase the inherent qualities and character of the collection, and he collaborated with graphic designer Sarah Hotchin to create a film and a Mood side table, both called Connection=Community, for the alt.material exhibition at Melbourne Design Week 2021. The film documents the design process, from concept to manufacturing, and the connections and experimentation that occur along the way.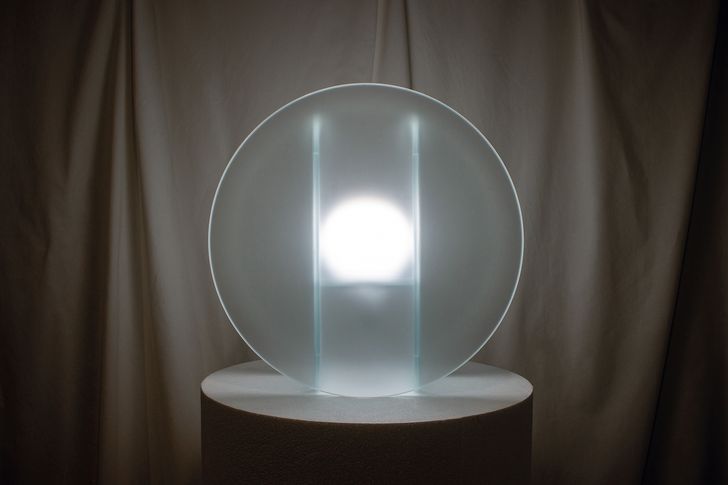 Dean designed several pieces as thematic responses to exhibitions and emotional reactions to Melbourne's lockdowns. Containa, designed for the Narrative Goods exhibition presented by Modern Times in 2021, is a series of built-in furniture that is a symbolic exploration of enclosure and protection. "I felt content both physically and creatively," Dean describes. Daylight, for the Ingenuity exhibition by alt.material (2020), is a lamp that imitates natural sunlight. "It aims to improve well-being and stimulate creative energy, and it's an attempt to bring the outdoors into our homes during isolation," says Dean. He entered the Daylight and the Float glass tables in the VIVID 2021 Emerging Designer Awards, for which he won the Judges' Choice award.
Dean's Concave Convex Mirror for alt.material's Ductility exhibition (2020) creates the graphic illusion of a recessed mirror. Like all of Dean's work, the story doesn't end there: in 2021, the National Gallery of Victoria acquired the mirror for its permanent collection. "Having my design in an art gallery is a dream come true as I view my work as an artistic statement. They are creative pieces and I want them to have an ongoing creative story.