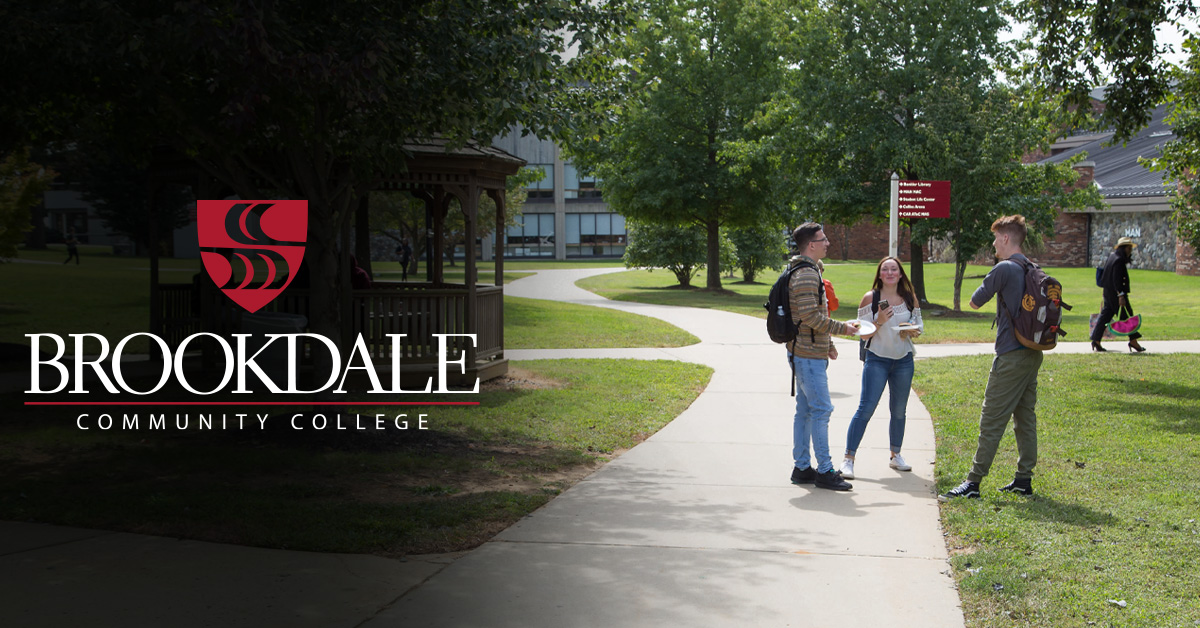 50th anniversary edition of student publication wins silver crown
The Brookdale Community College 50th Anniversary Edition Bonding, a magazine that features the best art, design, and literary work by Brookdale students, received the 2021 Silver Crown Award from the Columbia University Press Association (CPSA). The Crown Awards honor the best student publications chosen from CSPA members. Crowns are selected for their overall excellence in a direct comparison. In the Crown Review, publications are judged on their excellence, as evidenced by their design, photography, concept, cover and writing. A total of 852 publications were eligible to be judged this year. As a result, there were 16 gold medals and 28 silver medals.
"The 50and the Anniversary Edition of Collage was this great interdisciplinary collaboration," said Elisa Elorza, Faculty of Art and Design Advisor at Collage. "The students absolutely deserved to win what they did. It's one of the strongest books I've ever seen come out of a university.
In this capital edition of the magazine, Bonding Members show how students from diverse disciplines can come together to create an unexpectedly beautiful publication to celebrate 50 years of this most beloved tradition.
Students in the Architecture Department drew lines on a map of the main campus in Lincroft, NJ, to design the cover, creating an interesting and meaningful set of lines that connected different buildings. In addition, the graphic design students worked on digitizing and blurring the oil paintings made by the fine arts and physics students. Organizing these elements to design the cover was the benchmark for the entire magazine.
Justyn Morris, an education and graphic design student, was instrumental in this publication and is the focus of student attention in the magazine. Interviewed by Jada Morris, she wrote: "This multi-media and multi-talented artist, Justyn Morris, has a unique style that refuses to be locked into one style. He has tested the waters and gained experience in many forms of expression, including photography, fine art, graphic design and poetry. "I enjoy all mediums equally because they allow me to express myself as I feel in the moment with whatever I feel like doing," Justyn said in the interview.
The Crown Awards are reviewed at Columbia by panels of guest judges working in small groups to review each publication among the submitted nominations.
Judging from a "top down" view of overall excellence, the panel included: Jenny Dial Creech, Managing Editor, The Athletic Houston; Monica Hill, director of the North Carolina Scholastic Media Association (NCSMA), Chapel Hill, NC; Kevin Lerner, assistant professor of communications/journalism at Marist College in Poughkeepsie, NY; Alan Murray, president and co-founder of Uncharted, Malvern, Pennsylvania; Mark Murray, Executive Director, ATPI, Sante Fe, NM, among others.
The Collage Club a diverse student team that produces the magazine each year. Students learn valuable skills in editing, book design, and desktop publishing during the production of Collage. Submissions for Collage are accepted throughout the academic year, with layouts for each edition being finalized during the spring semester. Submissions may relate to, but are not limited to, the following areas, writing (poetry, essay, short story, drama) and visual art (photography, graphic design and interior design, architectural design, drawing and painting, sculpture and ceramics, jewelry, digital art and 3D modelling). For submission guidelines, visit brookdalecc.edu/collage/ or email [email protected].